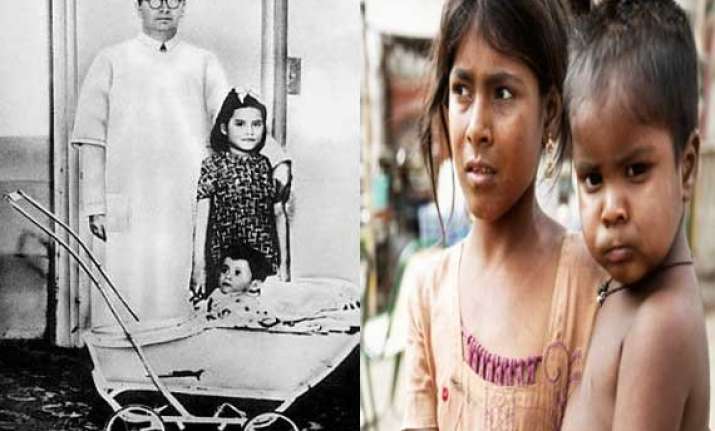 Becoming a mother is considered one of the precious god gifts that a woman can get in her entire life. However, entering motherhood in a tender age i.e. 6 years or 7 years is not less than havoc in the childhood but also a serious matter of concern.
Generally, a girl reaches puberty at the age of 11 or 12 years but few girls might also undergo premature menarche & end up conceiving at unbelievably young ages.
But what makes such cases more outrageous, is the fact that these girls somehow involuntarily got indulged in sexual intercourse that ended up getting them pregnant; a strong indicator of child abuse and harassment.
Here are 5 such cases that will rush a chill down your neck:
1. Unidentified / India / Age of Motherhood: 8 years
An unnamed seven-year-old girl in India, was given up for an arranged marriage by her widowed mother due to extreme poverty.
As per records, when girl turned eight, she and her baby unfortunately corroded during childbirth.
2. Mum-Zi / Nigeria / Age of Motherhood: 8 Years, 4 Months
Mum-Zi, a Nigerian Harem girl, reached puberty at an extremely young age, which exposed her to sexual harassment by Chief Akkiri. She delivered a baby at the age of eight years and four months in December of 1884.
Moreover, her baby likewise gave birth at a very young age (suffering the same fate), specifically when she was only eight years and eight months old, making Zi the youngest grandmother.
3. Yelizaveta "Liza" Gryshchenko / Soviet Union / Age of Motherhood: 6 Years
The 5 year-old girl Liza was brought to the hospital after her belly started growing extraordinarily. Doctors observed that the girl had pubic hair & defined breasts, and her enlarged belly was due to pregnancy.
Her 69-year-old maternal grandfather made her pregnant by raping her.
Just days after Liza's sixth birthday, she gave birth to a 3 kg, 52 cm baby girl, who unfortunately did not survive.
4. H. / India / Age of Motherhood: 6 Years, 7 Months
An Indian girl named 'H' (in-records) gave birth to a healthy child via caesarean section at the Victoria Zanana Hospital in Delhi in June 7, 1932.
She was 6 years 7 months old at the time of child-birth, but shockingly she never had menstruated and even her breasts were not fully developed.
However, the extremely young mother managed to breastfeed her child for nine months.
5. Lina Medina / Peru / Age of Motherhood: 5 Years, 7 Months
Lina Medina of Ticrapo, Huancavelica Region, Peru was brought to a hospital by her parents because of her increasing abdominal size, which was suspected to be tumor.
But, the worried parents got the shock of their life, when they came to know that their 5 year-old child was in her seventh month of pregnancy, which even shocked the doctors to the core. Lina delivered a healthy baby boy, Gerardo Medina, via caesarian section on May 14, 1939.
The doctor noticed that at the time of giving birth Lina already had fully mature sexual organs. Her father, Tiburelo Medina, was actually arrested on suspicion of getting Lina pregnant, but later was released due to lack of evidence.