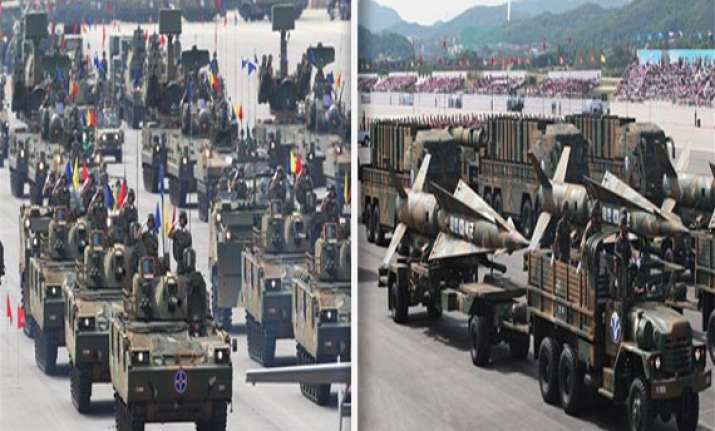 New Delhi: Today South Korea displayed its longest-range missile capable of striking at all of North Korea and other sophisticated weapons at a massive military ceremony at Seoul military airport in Seongnam, South Korea.
About 11,000 troops, 190 weapons systems and other equipment and 120 aircraft  took part in the ceremony.
The display of force meant to show North Korea that any provocation would be met with strong retaliation.
It was South Korea's  65th anniversary of the Armed Forces Day and was the biggest Armed Forces Day ceremony in a decade.
Here are some pics from the parade: