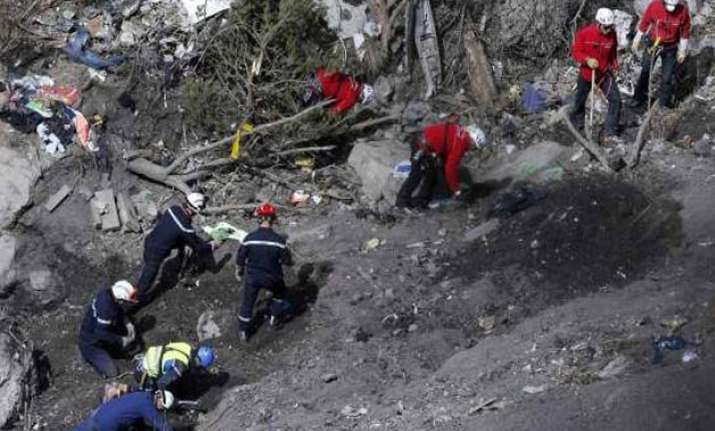 Paris: A video allegedly showing few seconds of cabin chaos just before the crash of ill-fated Germanwings in which 150 people died on board has come to the fore.
The video which emerged on Tuesday has been taken by a mobile phone inside the plane just minutes before the plane crashed and was obtained from the wreckage of the crash.
Two European media have claimed that they have seen the footage and as per a French Magazine Paris Match and German daily Bild, the authenticity of the video filed on a mobile phone is "unquestionable".
One sequence in the video reportedly shows a chaotic scene with passengers screaming "My God".
The recording shows that the passengers knew what was happening to them before the plane crashed.
"The scene was so chaotic that it was hard to identify people, but the sounds of the screaming passengers made it perfectly clear that they were aware of what was about to happen to them," said Paris Match, adding that people were heard crying "My God" in several languages.
It added that "metallic banging" could be heard more than three times -- possibly the attempts of the pilot to open the cockpit door with a heavy object.
According to the investigators who evaluated the voice recorder data, the co-pilot Andreas Lubitz allegedly locked the captain out of the cockpit and crashed the plane.