Follow us on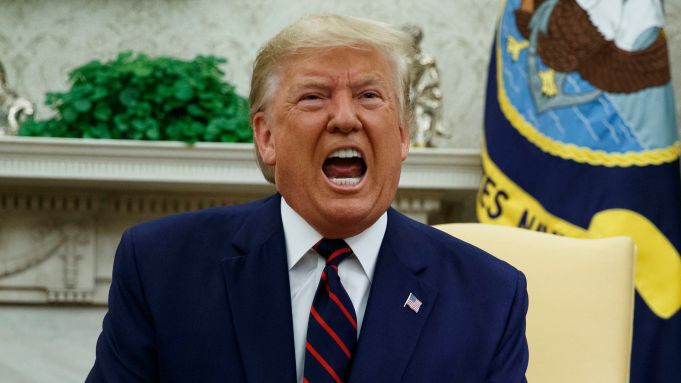 The US and the Taliban are set to sign a peace deal at a ceremony in Doha on Saturday which will provide for the withdrawal of American troops from Afghanistan nearly 18 years after their deployment in the country. India's Ambassador to Qatar P Kumaran is slated to attend the ceremony where the US and Taliban will strike the peace deal. It will be for the first time India will officially attend an event involving the Taliban. India has been a key stakeholder in the peace and reconciliation process in Afghanistan.
The United States will sign an agreement with the Taliban as part of its efforts to bring lasting peace in war-torn Afghanistan, President Donald Trump announced on Friday.
"Soon, at my direction, Secretary of State Mike Pompeo will witness the signing of an agreement with representatives of the Taliban, while Secretary of Defense Mark Esper will issue a joint declaration with the government of Afghanistan," Trump said in a statement.
"If the Taliban and the government of Afghanistan live up to these commitments, we will have a powerful path forward to end the war in Afghanistan and bring our troops home," he added.
The commitments represented an important step to a lasting peace in a new Afghanistan, free from al-Qaeda, ISIS and any other terror group "that would seek to bring us harm", Trump said, adding that ultimately, it would be up to the people of Afghanistan to work out their future.
"We, therefore, urge the Afghan people to seize this opportunity for peace and a new future for their country," the president said.
Nearly 19 years ago, American service members went to Afghanistan to root out the terrorists responsible for the 9/11 attacks, he noted.
"In that time, we have made great progress in Afghanistan, but at great cost to our brave service members, to the American taxpayers, and to the people of Afghanistan. When I ran for office, I promised the American people I would begin to bring our troops home and seek to end this war. We are making substantial progress on that promise," Trump said.
He thanked the hundreds of thousands of American warriors who had proudly served in Afghanistan.
"We have killed or captured many ISIS and al-Qaeda terrorists. We honour your service and the sacrifices you and your families have made for the American people. These agreements are a result of the strenuous efforts of those who fought so hard in Afghanistan for the United States of America," the president said. 
In a significant move, India had sent two former diplomats in "non-official" capacity to a conference on Afghan peace process in Moscow in November 2018. The conference organised by Russia was attended by a high-level Taliban delegation, representatives of Afghanistan as well as from several other countries, including the US, Pakistan and China.
Major powers such as the US, Russia and Iran have been reaching out to the Taliban as part of efforts to push the stalled Afghan peace process.
India has been supporting a national peace and reconciliation process which is Afghan-led, Afghan-owned and Afghan controlled.
India has also been maintaining that care should be taken to ensure that any such process does not lead to any "ungoverned spaces" where terrorists and their proxies can relocate.
Ahead of peace deal, India has conveyed to the US that pressure on Pakistan to crack down on terror networks operating from its soil must be kept up though Islamabad's cooperation for peace in Afghanistan is crucial. 
(With inputs from agencies)
ALSO READ | Pakistan Foreign Minister Qureshi to be present at US-Taliban peace deal signing: Report