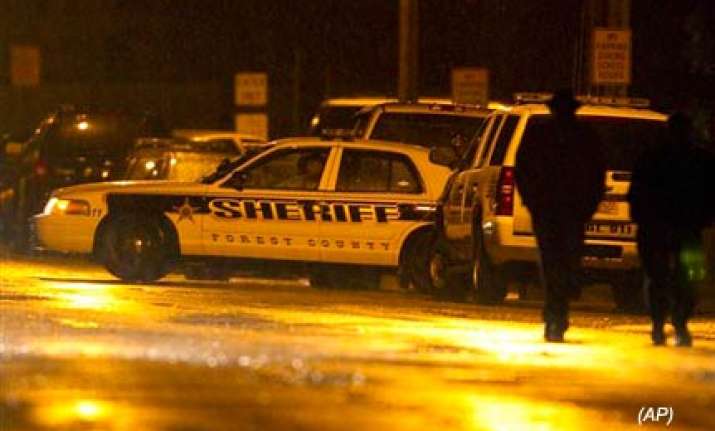 A high school student who pulled a handgun and shot a film projector as the school day wound down held 23 classmates and a teacher hostage for about five hours before shooting himself when police busted down a classroom door.
Terrified Marinette High School students did their best to keep the 15-year-old gunman calm, spending hours talking to him about hunting and fishing, said one student - one of five hostages who were released after convincing the teen they had to use the bathroom.
Officers who had positioned themselves outside the classroom said they heard three gunshots shortly after 8 p.m. Monday and busted through the door, Police Chief Jeff Skorik said.
The gunman, who was standing at the front of the classroom, shot himself as officers approached, the chief said.
Skorik declined to release the teen's name, saying he was taken to an area hospital and his condition was not available Monday night.
No one else was injured.
Cartridge casings from both a .22 caliber semiautomatic weapon and a 9 mm semiautomatic were found at the scene.
The gunman had refused to communicate with officials during the standoff, Skorik said, but allowed the teacher to speak with authorities by phone.
The teen had made his classmates put their cell phones in the middle of the room and broke his own phone when it rang, a student said.
During the standoff, dozens of people kept away from the scene by firefighters congregated in the parking lot of a nearby hair salon in the town of about 12,000 people that sits on the border with Michigan's Upper Peninsula.
The high school has an annual enrollment of approximately 800 students, according to its website.
Anxious parents met throughout the evening with officials at the county courthouse, where they were later reunited with their children amid hugs and tears of relief.
Many declined to comment as they ushered their children to waiting vehicles. AP