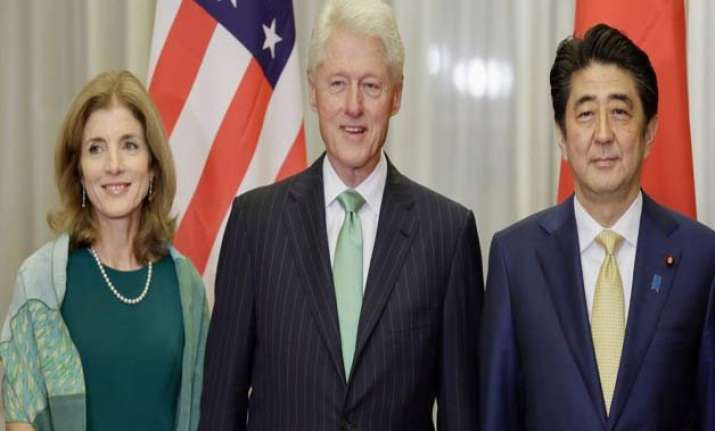 Washington: The US and Japanese governments are working to ensure "necessary security measures" put in place in response to death threats against Ambassador US says working with Japan to ensure ambassador's security Caroline Kennedy, the State Department has said.
"We take any threats to US diplomats seriously," spokesperson Jennifer Psaki told reporters at a daily news briefing on Wednesday, as Kennedy had reportedly received a number of death threats by phone from a male English speaker in February, Xinhua reported.
"We are working with the Japanese government to ensure that necessary security measures are in place, which is something we would do and continue to do around the world," Psaki said.
The threats against Kennedy were made known by Japanese media on Tuesday in the wake of a knife attack on US Ambassador to the Republic of Korea Mark Lippert early this month.
The envoy was slashed in his face and hand and received 80 stitches in a surgery.
Psaki said, however, no changes were made to the security posture in the US embassy in Tokyo.
The only living child of former US President John F. Kennedy, Caroline Kennedy, assumed the ambassadorship in 2013, making her the first woman ever to take the post in Japan.