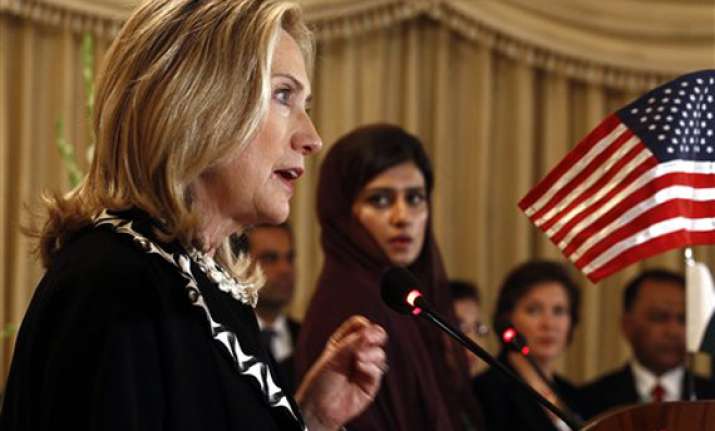 Islamabad, Oct 22 : As Hillary Clinton concluded her crucial visit here, Pakistani media today focused on her "tough message" demanding action against the Haqqani network blamed for attacks in Afghanistan and said the two sides must find some middle ground to facilitate the endgame in the war-torn country.

Secretary of State Clinton ended her two-day visit to Pakistan yesterday by making it clear that the time had come for Islamabad to crack down on terrorist groups like the Haqqani network that operate from its soil.  Pakistan must take action against these groups if they do not respond to overtures to get them into a peace process, she said.

"Pakistan has 'days and weeks' to act: US", said the headline in the Daily Times while The Express Tribune headlined its report: "Convince Taliban to talk, US asks Pakistan".

The reports focused on Clinton's "tough message" on the need for action against the Haqqani network, which the US has blamed for a string of major attacks in Afghanistan, and Pakistan's role in facilitating the end of the conflict in the neighbouring country.

Clinton had "more or less signalled" what the US wants to achieve - "Pakistan's change of its Afghan policy that, in the eyes of the US, causes clashes and cross-border terrorism between Pakistan and Afghanistan," The Express Tribune said in its editorial titled "A middle ground must be found".

Though Clinton welcomed the thaw developing between India and Pakistan in economic ties, the US will not "lessen the intensity of the demands she would have probably made unless the (Pakistani) military gives her the space she needs to sound less admonishing," the editorial said.