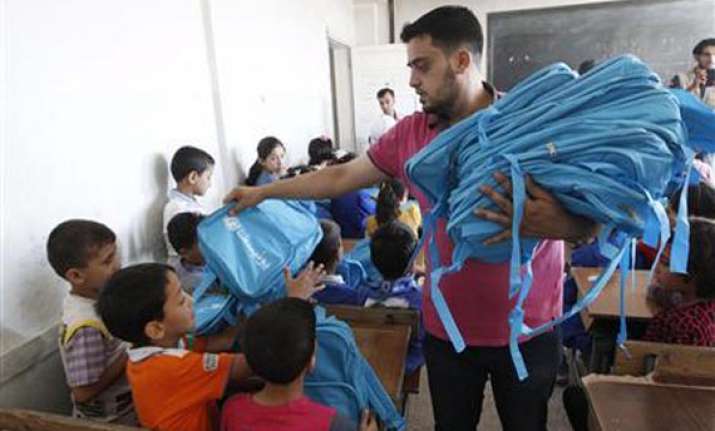 United Nations : The UN Refugee Agency (UNHCR) is delivering more aid across Syria in preparation for winter as the country is witnessing a 30-month conflict, a UN spokesperson said.
"Among other locations, last week, the Agency's local partners brought aid to the hard-to-reach city of Raqqa to more than 10,000 people," reported UN spokesperson Martin Nesirky here Tuesday during a daily briefing.
"So far in 2013, about 35 percent of UNHCR's core relief supplies has gone to people in hard-to-reach areas of Syria," he said. "On a weekly basis, up to 250 aid trucks are on the move inside Syria, bringing aid to some 14,000 to 15,000 households, equivalent to nearly 100,000 people weekly."