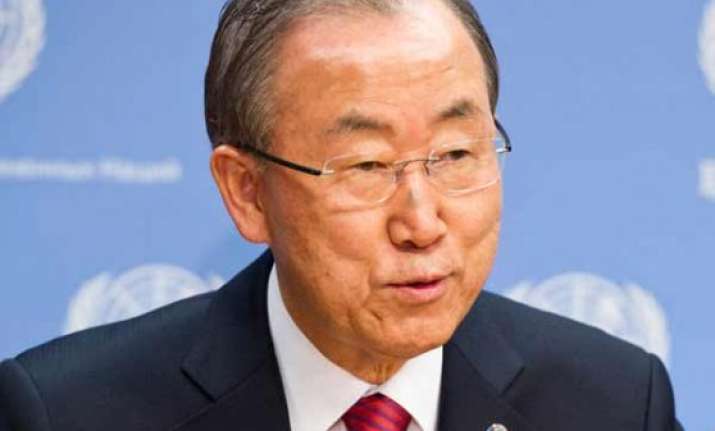 United Nations: UN Secretary-General Ban Ki- moon has called on the Israelis and Palestinians to return to the negotiation table.
Ban made the appeal Monday while meeting Israeli Defence Minister Moshe Yaalon here, Xinhua quoted the UN spokesperson's office as saying.
While stressing the vital importance of the Israelis and Palestinians returning to dialogue to resolve their issues, Ban said, "There was no time to lose if hope was to be kept alive."
The Israelis and the Palestinians resumed peace talks in July 2013 after a three-year hiatus.
The talks were deadlocked in March this year and collapsed in April, with both sides accusing the other of failing to keep its commitments. Israel wanted the Hamas- controlled Gaza Strip demilitarised while Hamas demanded a lift to the blockade on the enclave.
During Monday's meeting, Ban welcomed Israel's support in setting up a temporary mechanism for facilitating the reconstruction of Gaza but demanded positive initial steps be sustained.
Last month, the UN brokered an agreement between Israel and the Palestinian National Authority to allow the necessary construction materials into the Gaza Strip under the UN monitoring.