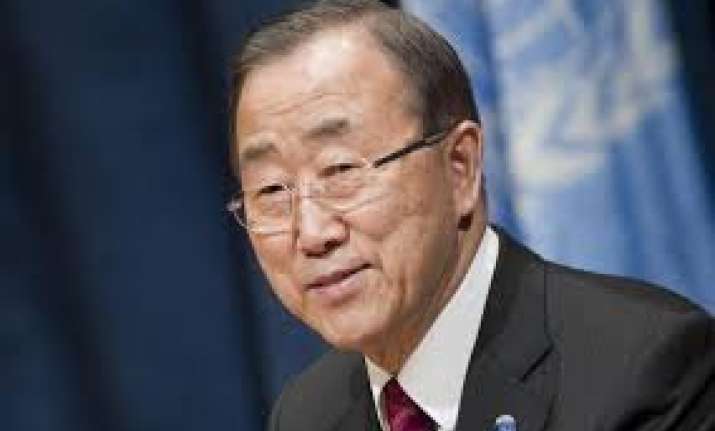 United Nations: UN Secretary General Ban Ki-moon on Friday said he was shocked and outraged by an attack in Mali that killed nine peacekeepers from Niger.
In a statement issued by his spokesperson, Ban described the attack as the "deadliest" one committed against the United Nations Multidimensional Integrated Stabilisation Mission in Mali (MINUSMA) to date, and said that attacks on UN peacekeepers constituted a "serious violation of international law".
A MINUSMA convoy was ambushed Friday morning by unidentified gunmen while travelling in the northeastern region of Mali, Xinhua reported.
This attack has brought the number of peacekeepers killed to 30 in hostile acts since the beginning of the mission July 1, 2013, and 90 other peacekeepers were injured, according to UN figures.
In the statement, Ban reminded the armed groups operating in northern Mali of their commitment to cooperate with the UN to prevent attacks against peacekeepers.
The UN chief insisted that "all parties must demonstrate good faith and commitment to a political solution and that the perpetrators of these appalling actions are brought to justice".
Ban also expressed his deepest condolences to the families of the peacekeepers who were killed.