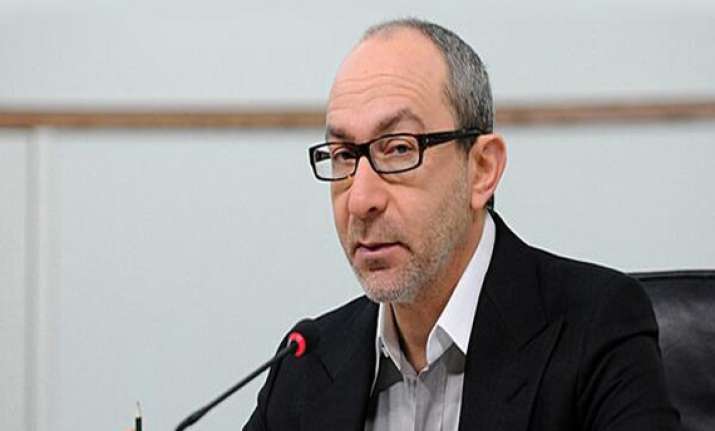 Kiev: The mayor of Ukraine's second-largest city was shot in the back today and hundreds of men attacked a peaceful pro-Ukraine rally with batons, bricks and stun grenades, wounding dozens as tensions soared in Ukraine's volatile east.
One presidential candidate said the mayor was deliberately targeted in an effort to destabilize the entire city of Kharkiv, a hub of 1.5 million people.  
Armed insurgents tacitly backed by Moscow are seeking more autonomy in eastern Ukraine, and possibly even independence or annexation with Russia.  
Ukraine's acting government and the West have accused Russia of orchestrating the unrest, which they fear Moscow could use as a pretext for an invasion.  
Ratcheting up the pressure, President Barack Obama's government levied new sanctions today on seven Russian officials and 17 companies with links to President Vladimir Putin's inner circle.
The US also revoked licenses for some high-tech items that could be used by the Russian military.  
In Brussels, the European Union moved today to add 15 more officials to its Russian sanctions list to protest Moscow's meddling in Ukraine.
That decision, reached by the ambassadors to the EU's 28 nations, was being formally confirmed by the EU's governments, officials told The Associated Press.