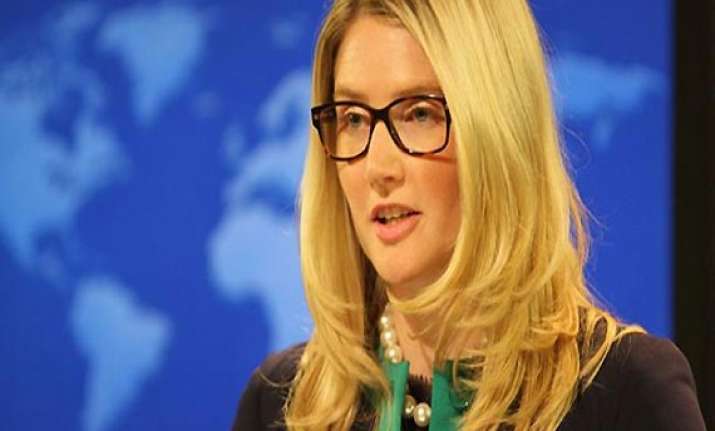 Washington: The US has said that it was time to get past the recent tensions with India and both the countries should move on.
"We have said we want to get past some of the tensions that have been there over the past several months and move on," State Department Deputy Spokesperson Marie Harf told reporters on Friday.
She was responding to questions about the arrest of a New York Police official in India, to which she did not answer.
"We can't get into the specific case because of privacy considerations," she said. "I mean, I think we feel like we have moved past this and hope the Indians have as well," Harf said, adding that is a very close and a trusted partner.
"I can't share any more about this individual because of the privacy concerns," she said.
New York Police official Manny Encarnacion (49) was arrested in New Delhi on March 11 after three 9mm bullets were found in his baggage. Later, he was produced in court the very same day and was granted bail.
Earlier, an Indian diplomat Devyani Khobragade, who was posted as Deputy Consul General in New York, was arrested on December 12 last on charges of making false declarations in a visa application for her maid and was allegedly strip searched in the US which had triggered a row between the two sides.
The diplomat was released on a USD 250,000 bond after being charged with visa fraud.