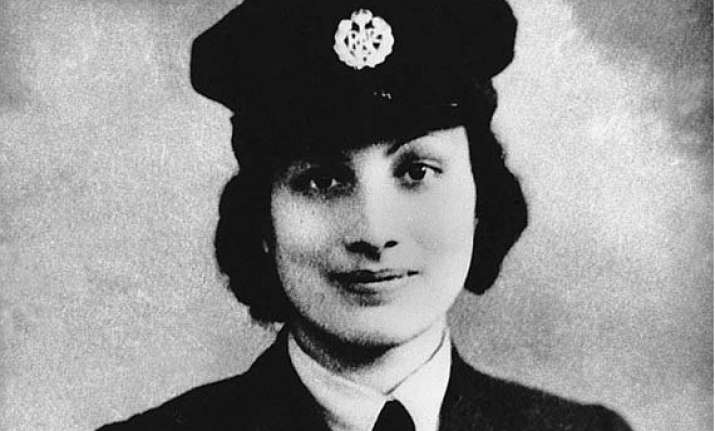 New Delhi: The beautiful Noor Inayat Khan, a descendant of Tipu Sultan, was an enigma to most.

When she was shot dead in a concentration camp in Germany on Sept. 13, 1944, even her captors did not know her real name. To them, she was British spy Nora Baker. Others knew her as Madeleine or Jeanne Marie Renier, a children's nurse.

Noor was born on Jan. 1, 1914, in a monastery just outside the Kremlin,Russia. Her father, Hazrat Inayat Khan, was a Sufi preacher and her mother, Ora Ray Baker, was an American.


Her father had traveled from his homeland of Baroda in India to the West on the instructions of his teacher, who had told him to take his message of music and peace to the world.

Noor spend most of his childhood in France. Noor was the eldest daughter of her parents and had three siblings.




Noor lost his father at the age of 13 after which she began to write poems and short stories and found solace in these when the burden of domestic chores became too much to bear.

She wanted to become fulltime writer but When England and France announced war against Germany, Noor put aside her dream and immediately volunteered for the Red Cross.




Later she moved to London and volunteered for the Women's Auxiliary Air Force. Here she was trained as one of the first female radio operators after which she was picked by SOE and was sent to France.

The SOE was a crack organization set up by Britain's wartime Prime Minister Winston Churchill to aid the Resistance in occupied countries. Their job was sabotage, and providing arms and money to the Resistance.




She was  trained as a secret agent at classic spy school. She was taught to handle guns, explosives, to pick locks, to kill silently in the dark, to find and cultivate sources, to use dead letter boxes and live letter boxes, to practice sending encrypted messages, to improve her Morse code.

She landed in France in June 1943 and worked for a resistance network in Paris, under the code name Madeleine.