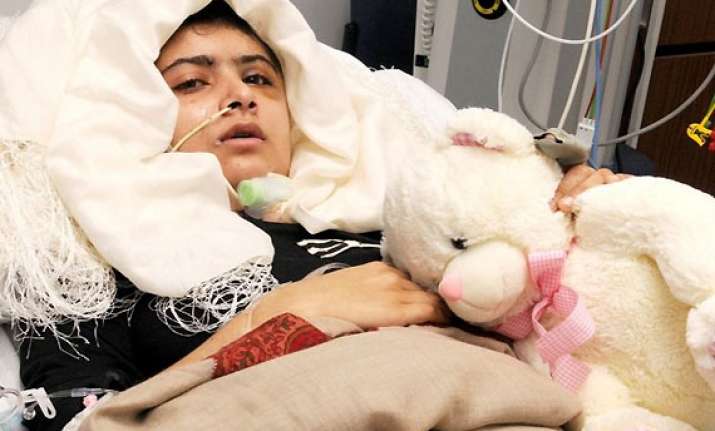 London: "Thank God I'm not dead", was the first thought that came to the mind of a terrified Pakistani teenage rights activist Malala Yousufzai on waking up in a British hospital after being shot in the head by the Taliban.  
Malala, 16, has stated this in her autobiography "I am Malala: The Girl Who Stood Up for Education and Was Shot by the Taliban", according to extracts of the book published in the Sunday Times.
In the extracts from her book which is to be published on Tuesday, Malala, the front-runner to win the Nobel Peace Prize to be announced on October 11, said she remembered almost nothing of the attack that took place on October 9 last year.  
In the book, she gives an elaborate account of the time when she woke up in the hospital after the attack, saying, "I woke on October 16, a week after the shooting. The first thing I thought was, 'Thank God I'm not dead'.