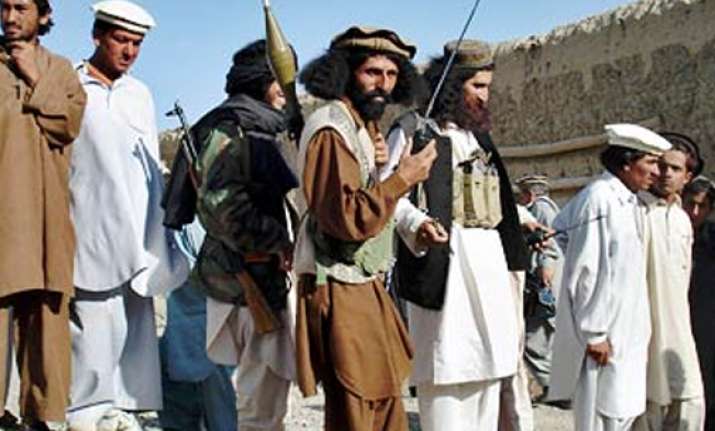 Islamabad, Jun 25: Eight soldiers and 15 militants were killed in fierce clashes that erupted after over 100 Taliban fighters sneaked in from Afghanistan and attacked military posts in northwest Pakistan, with Prime Minister Raja Pervez Ashraf saying he would raise the matter with Kabul.  
The Taliban launched the attack late last night and killed at least eight soldiers, Pakistani military officials were quoted as saying by CNN.
Fifteen Taliban fighters were killed in the exchange of fire that followed the attacks on check posts in Upper Dir district of Khyber-Pakhtunkhwa province.  
Pakistani Taliban spokesman Ehsanullah Ehsan said the Afghan Taliban carried out the attacks.
"The Pakistani Taliban helped with reconnaissance and information before the attack," Ehsan told CNN.  
Some reports in the Pakistani media said up to 13 soldiers were killed and at least five more were missing after the clashes.
Authorities had lost communications with a patrol party that was attacked. There was no official word in this regard.  
Prime Minister Ashraf, who assumed office last week, told reporters in Karachi that the government had strongly protested over such cross-border attacks and he too would talk to Afghan President Hamid Karzai about the matter.  
The attacks were the latest in a series of cross-border assaults from regions in eastern Afghanistan, where US troops began pulling out last year.
Similar cross-border attacks by the Taliban killed dozens of Pakistani soldiers last year and increased tensions between Islamabad and Kabul.
On Friday, at least one soldier was killed and two others were injured when Taliban fighters from Afghanistan attacked a check post in Upper Dir.