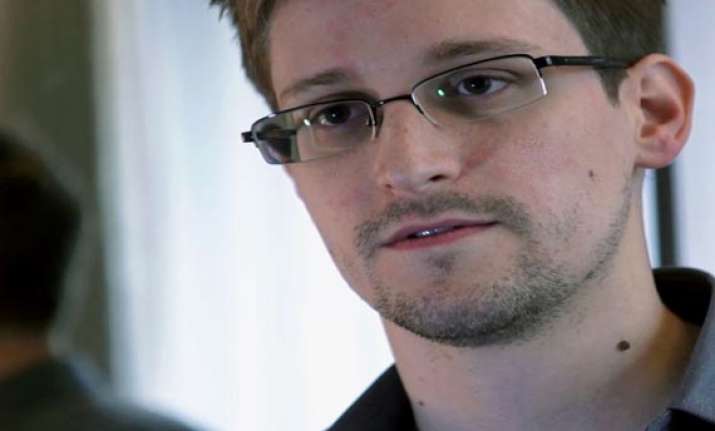 Havana, Cuba, Jun 25: Confusion over the whereabouts of the former National Security Agency (NSA) analyst Edward Snowden grew on Monday after a jetliner flew from Moscow to Cuba with an empty seat booked in his name.
Aeroflot said earlier that Snowden had registered for the flight using his US passport, which the United States recently annulled.
Flight SU150 landed at Havana's Jose Marti International Airport on Monday evening and journalists crowded around the flight crew as they exited the airport.
One member of the Aeroflot flight crew spoke briefly to reporters saying that there were no special passengers on board the flight.
"A lot of journalists on board, no special passengers," said the pilot, who would not give his name.
Security around the aircraft was heavy prior to boarding in Moscow and guards tried to prevent the scrum of photographers and cameramen from taking pictures of the plane, heightening speculation that Snowden might have been secretly escorted on board.
But about two dozen journalists who made the flight searched up and down the plane after boarding in a fruitless hunt for Snowden.
When the journalists realised Snowden wasn't there, they settled in for a long haul flight to Cuba for nothing. Some read, others chatted.
The founder of the WikiLeaks secrets-spilling organisation, Julian Assange, insisted on Monday that he couldn't go into details about where Snowden was, but said he was safe.
Snowden has applied for asylum in Ecuador, Iceland and possibly other countries, Assange said.
The former analyst has not been seen since he arrived in Moscow on Sunday from Hong Kong, where he was in hiding for several weeks to evade the US and left the city in order to avoid efforts to extradite him.
After spending a night in Moscow's Sheremetyevo Airport he had been expected to fly to Cuba and Venezuela en route to possible asylum in Ecuador.
Snowden gave documents to The Guardian and The Washington Post newspapers disclosing US surveillance programmes that collect vast amounts of phone records and online data in the name of foreign intelligence, often sweeping up information on American citizens.
Officials have the ability to collect phone and Internet information broadly but need a warrant to examine specific cases where they believe terrorism is involved.