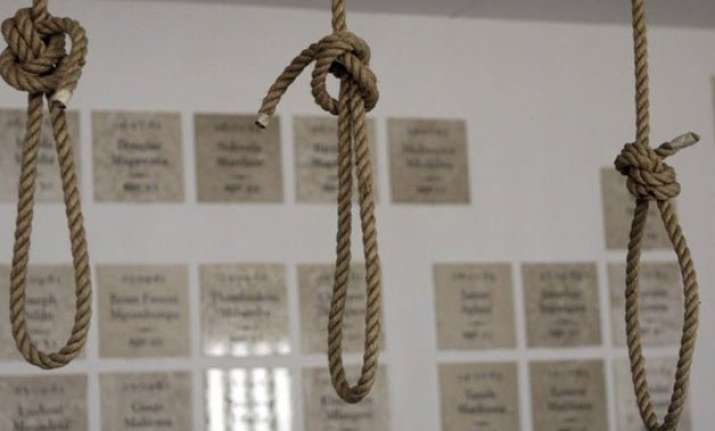 Islamabad: Six persons were today hanged in Pakistan's Punjab province, the third consecutive day of mass executions in the country bringing the total toll to more than 260 since December when a moratorium on death penalties was ended following the Peshawar school carnage.
Like the previous two days, all six men were hanged in various jails of the country's largest province.
Two brothers were sent to the gallows in Dera Ghazi Khan for committing murder, while another two men were executed in garrison city of Rawalpindi, said an official of the Interior Ministry. One each was hanged in jails of Multan and Lahore.
Pakistan ended a six-year moratorium after Taliban militants massacred more than 150 people, most of them children, at a school in Peshawar in December last year.
With today's executions, the total number of people hanged since the moratorium was lifted has reached more than 260.
On Tuesday, nine people were executed and five were hanged yesterday, thus sending 20 men to the gallows in three days.
There are over 8,000 death-row prisoners in Pakistan. The executions have come under intense criticism from the UN, the EU and several local and international rights groups.
Pakistan has refused to stop them, saying the executions act as a deterrence to militancy. Most of those hanged since December, however, were not terrorists but convicted of murders.