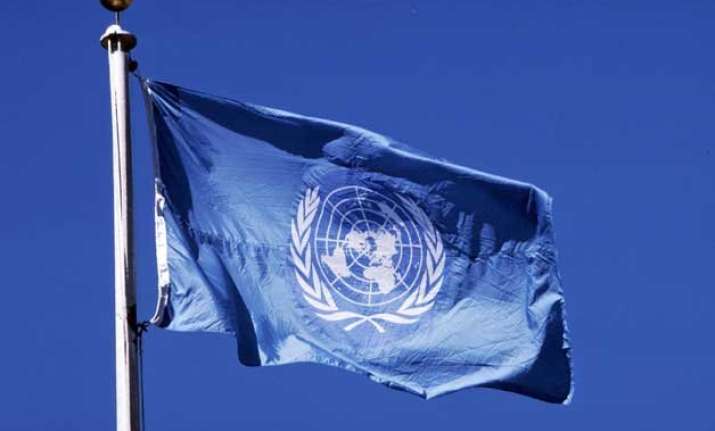 Freetown: Sierra Leone is in a better position now than it has been, in its fight against Ebola, according to the new UN Ebola mission chief.
Ismail Ould Cheikh Ahmed, the new head of the UN Mission for Ebola Emergency Response (UNMEER) Friday, voiced optimism about Sierra Leone's fight against Ebola, according to a Xinhua report.
In his maiden press conference since he assumed office, Ahmed said: "We are now looking at a future response package..."
"I am left with the optimism that Sierra Leone can make it, but it will need a lot of effort from all of us," he said.
He reminded Sierra Leoneans not to be complacent as the situation was still bad, given the number of cases, but believed that people now had a better understanding of the data.
Sierra Leone, one of the three West African countries worst affected by Ebola, apart from Liberia and Guinea, reported nearly 250 new confirmed cases in the past week, but the spread of the virus there may be slowing down, the World Health Organization (WHO) said Wednesday.
"There are signs that case incidence may have levelled off in Sierra Leone, although with 248 new confirmed cases reported in the week to Jan 4, 2015, it remains by far the worst-affected country at present," the WHO said.
The new UN mission chief said: "We will only be satisfied when we begin to register zero cases."
WHO special envoy, David Nabarro, said that the UN has been able to mobilise enough funds to fight and eradicate the disease.
Nabarro disclosed that originally the UN appealed for more than $1 billion in September, which was revised to $1.4 billion in October, of which about $1.1 billion have been received, a gesture he described as "a good response".
He said that it was expected that the rate of infection would drop considerably in a few weeks.
On Wednesday, the UN team had discussions with Sierra Leone President Ernest Bai Koroma on the progress of the Ebola fight.
UNMEER, the first-ever UN emergency health mission, is leading international efforts in the battle against Ebola.
As of Friday, the total number of cases attributed to Ebola in West Africa reached 20,972, of which 8,259 people have died.