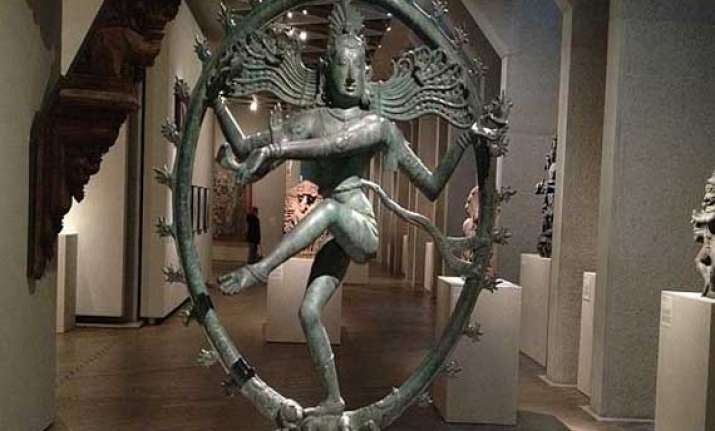 Melbourne: Australia intents to prioritise satisfactory resolution of its purchase of a USD 4.5 million Shiva statue stolen from a temple in Tamil Nadu by an Indian art dealer, a senior minister said today. 
'We are going to deal with the Indian high commission with a view to pursuing the matter to a satisfactory outcome,' Senator George Brandis told Senate's legal and constitutional affairs hearing yesterday.
The Arts Minister and Attorney-General said he had discussed the gallery's purchase of the bronze statue with Foreign Minister Julie Bishop, The Australian reported. 
The National Gallery of Australia (NGA) this month launched legal action in New York against Indian dealer Subhash Kapoor in a bid to recover its costs. 
The 900-year-old Shiva Nataraja is one of 21 items bought by the NGA for 11 million dollars from Kapoor.  The government also asked the gallery to investigate whether the other 21 artworks bought from Kapoor could be stolen.
'The dealer was a dealer with whom the gallery did deal from time to time, I am advised,' Brandis said. 'The gallery is treating (its investigation) as an urgent matter.'
Kapoor is due to stand trial in India next month and there is a warrant for his arrest in the US. He ran a gallery in New York for four decades.