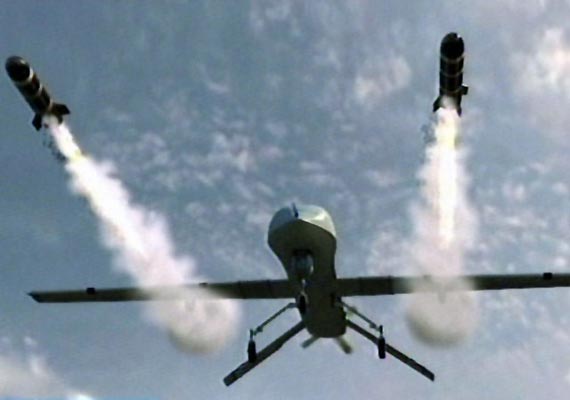 Islamabad: Pakistan plans to raise the issue of US drone attacks in its tribal regions at the United Nations, the foreign ministry said on Thursday.
Foreign office spokesman Aizaz Ahmad Chaudhry rejected any agreement with the US on the use of drone attacks and said these violate territorial sovereignty and integrity, Xinhua reported.
The unmanned aerial vehicles (UAV), colloquially known as drones, are armed with Hellfire missiles and are increasingly used by the US as platforms for hitting ground targets. The UAVs routinely fire missiles at targets in the Waziristan tribal area, and Pakistan says innocent people are getting killed in such attacks.
Meanwhile, the US has refused to halt the CIA's covert drone campaign.
"Pakistan has started preparations to raise the issue of drone attacks at the United Nations in accordance with the recommendation of the country's political parties," Chaudhry said.
He said necessary directives have been issued to the Pakistani missions in New York and Geneva.
"The US drone strikes are counter-productive against the forces of terrorism and extremism," added Chaudhry.