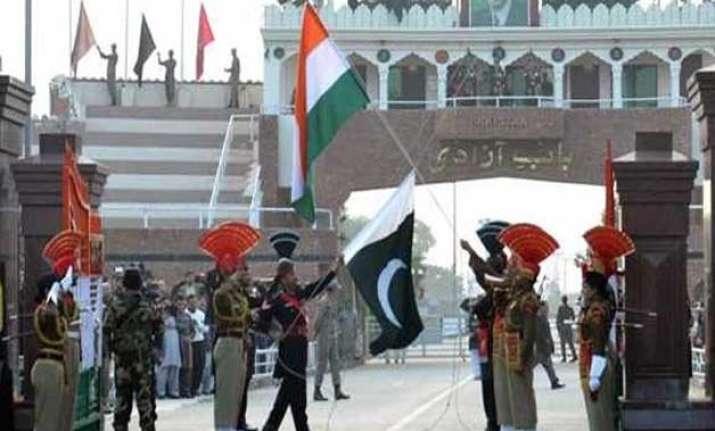 Islamabad:  Be it cricket or politics, an Indo -Pak affair cannot move without its share of controversies.
More of the same was witnessed today when a security team from Pakistan arrived at the Attari border post of India on Monday with plans to head for Dharamsala in Himachal Pradesh to review security arrangements for a Pakistan-India cricket match scheduled there on March 19.
But the two pakistani officials were found carrying incorrect documents.
According to news agency ANI, the two Pakistani officials were carrying incorrect documents and were not cleared from immigration. The MEA then had to step in and facilitate their clearance.
The Indian high commission on Sunday issued the visas according to a statement from the Pakistan interior ministry.
The match would be played as part of the forthcoming ICC T20 World Cup.
The team, comprising the director of the Federal Investigation Agency and a Pakistan Cricket Board member, crossed the Wagah-Attari joint checkpost (JCP) between both countries on foot before heading for Dharamsala, nearly 235 km from Attari.
"We would like to proceed further. You know the reason why we have come here," an official from the team told media at Attari without elaborating.
The Pakistan security team, to be joined by a Pakistani High Commission official in New Delhi, will review security arrangements for the Dharamsala match.
The security concerns for the Pakistan cricket team arose after Himachal Pradesh Chief Minister Virbhadra Singh last week announced that his government could not provide security to the Pakistani cricket team.
The visit of the Pakistan cricket team is being opposed by ex-servicemen and families of martyrs from Himachal Pradesh. They say they will not allow Pakistan to play the match at Dharamsala as the neighbouring country was responsible for repeated terror attacks in India in which many soldiers have sacrificed their lives.
The Pakistan security team team is likely to meet the Himachal chief minister and top police officers in Dharamsala.
The three-member team will submit its report to Pakistan's Interior Minister Chaudhary Nisar Ali Khan and Pakistan Cricket Board officials after reviewing security arrangements for the Pakistan cricket team in Dharamsala.
Board of Control for Cricket in India secretary and Bharatiya Janata Party MP Anurag Thakur has said it would be very difficult to shift the match from Dharamsala at this stage.