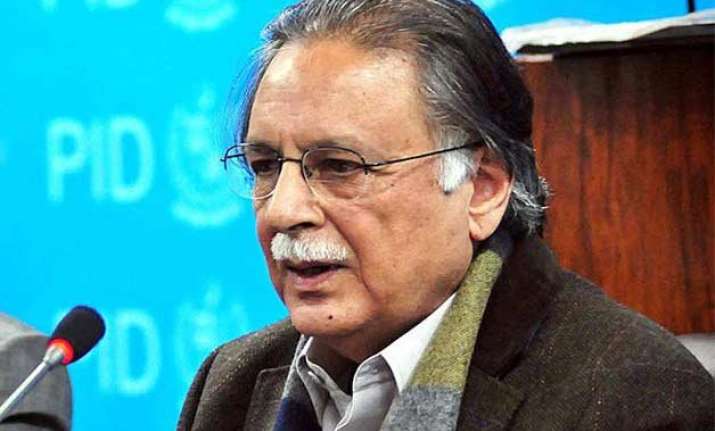 Islamabad: A Pakistani minister has courted controversy after he called madrassas as "universities of ignorance", drawing strong reaction from seminaries in the country which demanded his removal.
"These universities of ignorance, to whom we give donations and (animal) hides, are giving an ideology of hatred and conservativeness to the society," Information Minister Pervaiz Rasheed said recently.
His remarks created a storm among hardline groups, which ran some of these madrassas, terming the minister as an "apostate". They took to streets to demand his sacking.
Defence Minister Khawaja Asif on Tuesday defended Rasheed in the National Assembly and said that his remarks were aimed at only those schools which were spreading hatred and were also involved in militancy.
The defence minister said that there were more than 20,000 seminaries in Pakistan but only about 3-4 per cent assist miscreants or directly facilitate terrorism.
Asif said that the groups putting up banners or announcing religious edicts against Rasheed were not doing a service to Islam.
He said Rasheed already apologised and offered a clarification.
"Now the controversy should come to an end," he said.
The religious schools are a touchy issue in Pakistan and any criticism of these schools results in protests by the students and owners of these schools.