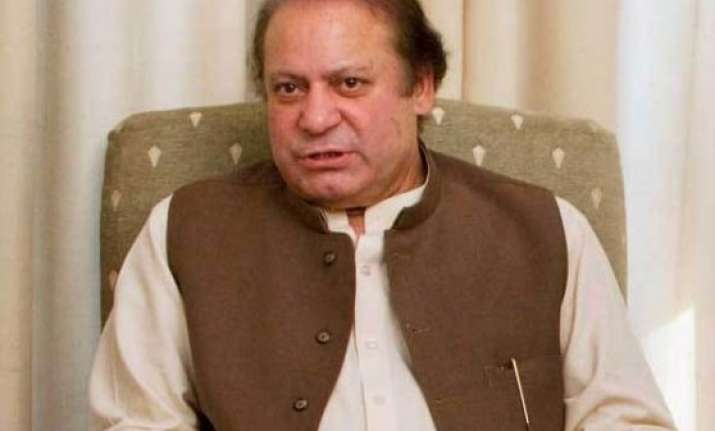 Islamabad: Pakistan Prime Minister Nawaz Sharif along with Army Chief Gen Raheel Sharif today visited strife-torn North Waziristan, where Pakistani Army is conducting its military operation Zarb-i-Azb against TTP (Tehreek Taliban Pakistan) guerillas.
Nawaz Sharif is the first elected Pakistani PM to visit North Waziristan in recent years. The objective was to boost the morale of armymen fighting Taliban guerillas.
The operation commander gave a detailed briefing to the PM and Army Chief. Nawaz Sharif expressed satisfaction over the  army operation and assured full support.
Operation Zarb-i-Azb was launched on June 15 by the Pakistani Army, after a brutal guerilla attack on Karachi International Airport and breakdown of talks with TTP negotiators.
Sharif was accompanied today by Governor Khyber Pakhtunkhwa Sardar Mehtab, Federal Minister for States and Frontier Regions (Safron) Lt Gen Retd Abdul Qadir Baloch and Interior Minister Chaudhry Nisar. Defence Minister Khawaja Asif, however, was not present.