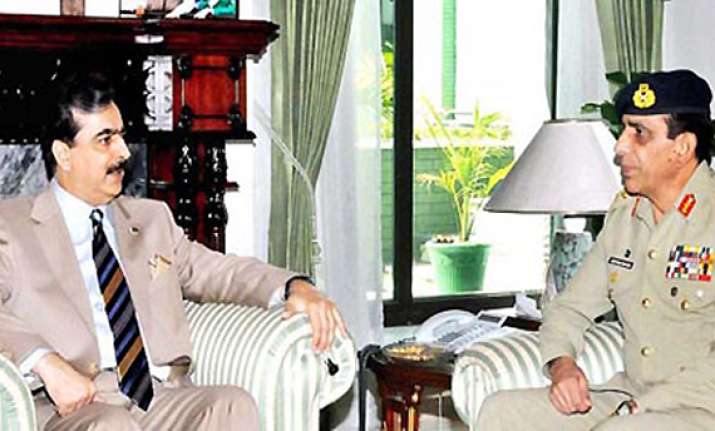 Rawalpindi, Nov 26: Pakistan's army chief  General Ashfaq Parvez Kayani strongly condemned what he called NATO/ISAF's  'blatant and unacceptable act' resulting in loss of Pakistani soldiers' lives.

While lauding the effective response by the soldiers of Pakistan Army in self-defence, Gen Kayani directed that all necessary steps be under taken for an effective response to the irresponsible act.

A strong protest has been launched with NATO/ISAF in which it has been demanded that strong and urgent action be taken against those responsible for the aggression, the ISPR  press release added.

Foreign Secretary Salman Bashir on Saturday called in US Ambassador Cameron Munter to lodge a strong protest on the unprovoked NATO/ISAF attack on Pakistan border posts in the Mohmand Agency.

The Foreign Secretary conveyed to the US Ambassador that the unprovoked attack has deeply incensed the Government and the people of Pakistan.

"The President, the Prime Minister and the Government of Pakistan strongly condemn the attacks which were totally unacceptable, constituted a grave infringement of Pakistan's sovereignty, were in violation of international law and a serious transgression of the oft conveyed red lines and could have serious repercussions on Pakistan-US/NATO/ISAF cooperation", the statement said.

The Ambassador was informed that the Prime Minister had convened an emergency meeting of the Defence Committee of the Cabinet to evaluate the situation arising from these uncalled for attacks by NATO/ISAF forces.

Strong protest have also been lodged in Washington and at the NATO Headquarters in Brussels, the statement added.

In Kabul, the US commander in Afghanistan on Saturday promised a full investigation. "This incident has my highest personal attention and my commitment to thoroughly investigate it to determine the facts," said General John Allen, commander of NATO's International Security Assistance Force (ISAF).

"Close air support was called in, in the development of the tactical situation, and it is what highly likely caused the Pakistan casualties," said Brigadier General Carsten Jacobson, spokesman for the Nato-led International Security Assistance Force (ISAF).

"We are aware that there are Pakistani casualties, we don't know numbers, we don't know the magnitude of the incident," he said.