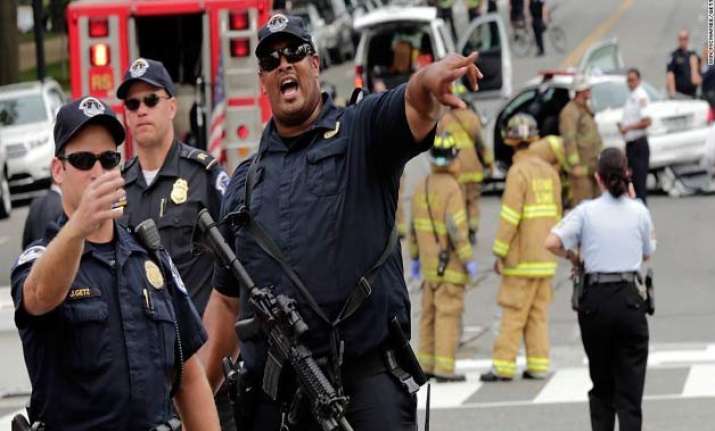 Los Angeles: A gunman killed one person and wounded at least 4 others in the Phoenix suburb of Mesa in the US state of Arizona. Police are still searching for the suspect.
Schools and shops nearby are closed on Wednesday morning. The Arizona Department of Public Safety sent a SWAT team to Mesa to assist in the search for the shooter, according to media reports from Phoenix, Xinhua reported.
The authority in Mesa said during a briefing that police received a call about a possible shooting around 8.45 a.m. . The shooter was described as white, with a baldhead in his 40s. He was wearing a gray shirt, black pants or shorts and has a tattoo on his neck.
At least two people were shot in a motel room. One was killed and another was injured. The gunman then ran to a nearby restaurant run by the East Valley Institute of Technology and stole a car. A student of the institute was shot in the shoulder during the carjacking.
The man took off in the stolen car and traveled to the Emelita Avenue and South Longmore area, where two more people were shot. One of the victims was a maintenance worker at an apartment complex.
The motive of the shootings is still unclear.
Arizona Governor Doug Ducey issued a statement on the Mesa shootings, saying "Our hearts and prayers are with the people of Mesa, the individuals affected by this tragedy, and all law enforcement and first responders working to assist the victims."