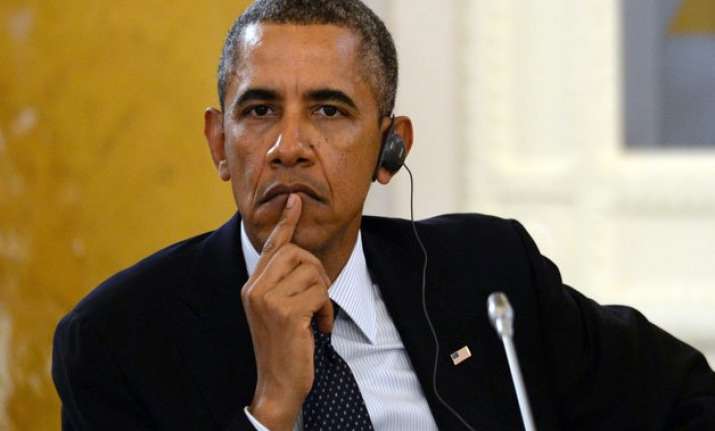 Washington:US President Barack Obama on Friday called on Iran to release three detained Americans and help find a missing retired agent of the Federal Bureau of Investigation (FBI).
"At this time of renewal, compassion, and understanding, I reiterate my commitment to bringing our citizens home," Obama said in a statement issued on Friday, one day before Nowruz, the Persian new year, reported Xinhua.
He urged Iran to "immediately" release Saeed Abedini, a pastor, Amir Hekmati, a former Marine, and Washington Post reporter Jason Rezaian, and "to work cooperatively with us to find Robert Levinson so that they all can be safely reunited with their families as soon as possible".
"The spirit of family is deeply woven into all of the rich cultural traditions of the Nowruz holiday," Obama said. "It is a time for reuniting and rejoicing with loved ones and sharing hopes for the new year."
Earlier this month, the US raised the bounty for the whereabouts of Levinson, who Washington said, went missing on Iran's Kish Island during a business trip.
US Secretary of State John Kerry announced that the FBI had increased its reward fivefold to $5 million for information leading to Levinson's safe return.
Press reports said that Levinson was paid by the US Central Intelligence Agency (CIA) to gather intelligence inside Iran, while Tehran has repeatedly denied it is holding the American.