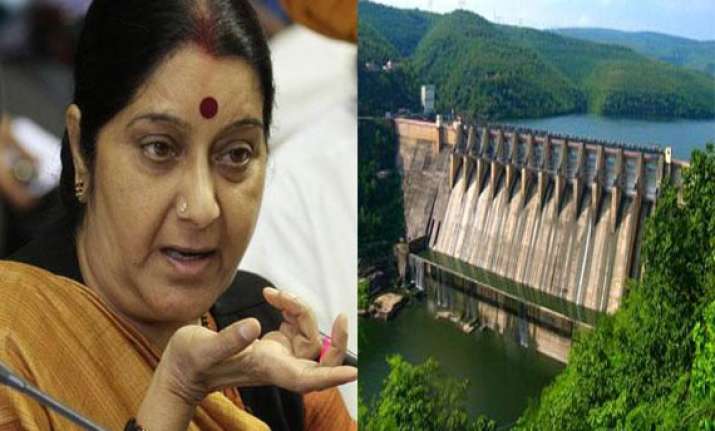 Kathmandu: India today said the draft proposal for cooperation on the hydropower development has no condition that goes against Nepal's national interest and it does not constrain its sovereign authority in any way.  
India's clarification comes in the wake of protests by the opposition parties Unified Communist Party of Nepal (Maoist) and CPN-Maoist over the reported draft proposal submitted to Nepal on the hydropower development.  
"The draft proposal in no way constrains Nepal's sovereign authority for the development of its hydropower sector in the country," a statement issued by the Indian embassy said.  The proposal forwarded by India is merely a draft prepared for discussion, it added.
"The proposal would require bilateral negotiations prior to finalisation," said the statement, adding, that both sides are free to propose amendments or modifications to the draft.
The draft is in the nature of a framework agreement that outlines the broad principles and parameters for overall cooperation in the power sectors including trading, transmission lines development, grid connectivity and construction of power projects.
"The power project to be developed would require a separate project implementation agreement and power purchase agreement, terms and conditions of which would need to be agreed upon," the statement said.
The opposition parties in Nepal have raised objection to the draft claiming that some of the provisions included in the Indian proposal go against Nepal's national interest.