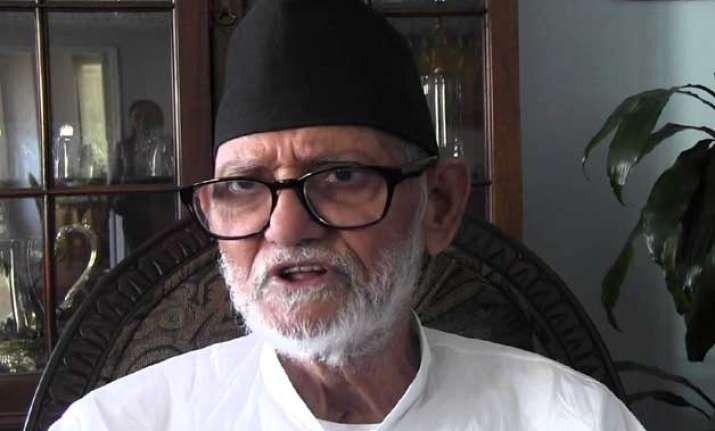 Kathmandu: Nepal's Prime Minister Sushil Koirala on Tuesday announced three days of mourning from Wednesday following the devastating earthquake that has killed over 4,300 people in the Himalayan nation.
 
Addressing the nation on Tuesday evening, three days after the deadly earthquake that has injured over 7,500 others, Koirala called for unity among the Nepalese people during this national crisis.
 
"At a time when development was taking place at a strong pace, the earthquake has added serious challenges to us," he said.
 
He admitted to shortcomings of resources and technology, adding "we have learnt a very hard lesson from this national crisis".
 
Koirala also urged all citizens to engage in the rescue effort, while remaining calm and patient.
 
Ahead of his address, a cabinet meeting decided to bar foreign junkets by ministers and government officials.
 
The meeting also instructed the home affairs ministry to take stock of the houses now lying unattended and make necessary arrangement to protect such property.
 
It also instructed the concerned agencies to remain vigilant so that epidemics do not surface in the relief camps.
 
The government also urged everyone not to stock or hoard essential goods, and not to indulge in black marketing, or set up cartels or syndicates and to hike prices.
 
"Similarly, if anyone is found not cooperating in opening shops, banks and financial institutions, they will face action," it warned.
 
The government said it was committed to providing immediate relief materials like medicines, food, tents and drinking water "at any cost" in quake-hit areas.