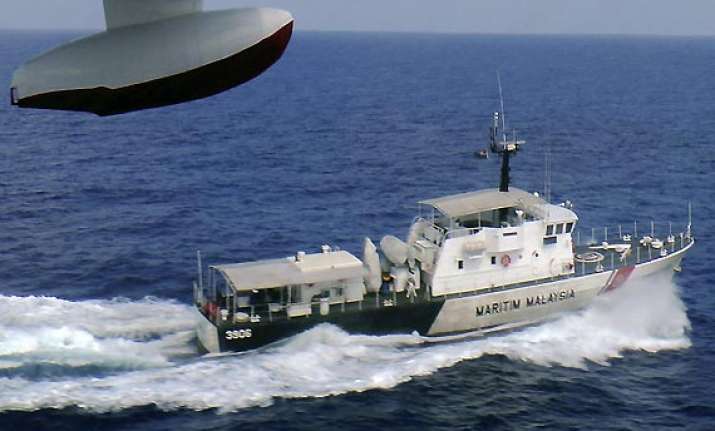 Sydney/Kuala Lumpur: Four aircraft have been deployed to the southern Indian Ocean area where floating objects possibly connected with the Malaysian airliner that went missing March 8 were seen, the Australian Maritime Safety Authority (AMSA) said Thursday.
The area where the objects were spotted is approximately 2,500 km southwest of Perth, the capital of Western Australia state, Xinhua reported.
AMSA said it was coordinating the search for the missing aircraft, with assistance from the Australian Defence Force, the New Zealand Air Force and the US Navy.
AMSA's Rescue Coordination Centre (RCC) Australia earlier received satellite imagery of two objects possibly related to the missing passenger jet.
The assessment of these images was provided by the Australian Geospatial Intelligence Organisation as a possible indication of debris south of the search area that has been the focus of the search operation.
Malaysia Airlines flight MH370 vanished mysteriously about an hour after taking off from Kuala Lumpur March 8.
The Boeing 777-200ER was initially presumed to have crashed off the Vietnamese coast in the South China Sea.
The plane was scheduled to land in Beijing at 6.30 a.m. the same day. The 227 passengers on board included five Indians.
Contact with the plane was lost along with its radar signal at 1.40 a.m. when it was flying over the air traffic control area of Ho Chi Minh City.