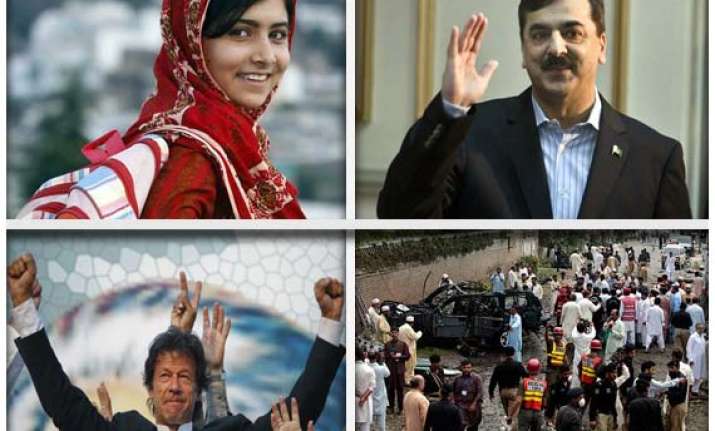 Islamabad, Dec 24: The exit of prime minister Yousuf Raza Gilani, the attack on teenaged rights campaigner Malala Yousufzai, spiralling sectarian violence and brazen terror attacks ensured that 2012 was a year that kept Pakistan firmly in the global spotlight.
Pakistan, a nation of 180 million, saw a momentous political development when Gilani stepped down in June after the Supreme Court disqualified him for refusing to write to the Swiss authorities to reopen a corruption case against President Asif Ali Zardari.
It was a major blow to the Pakistan Peoples Party government as it tried to steady itself in the face of the graft row.
Zardari and his wife, former prime minister Benazir Bhutto who was assassinated in 2007, were suspected of using Swiss accounts to launder $12 million in bribes paid in the 1990s.