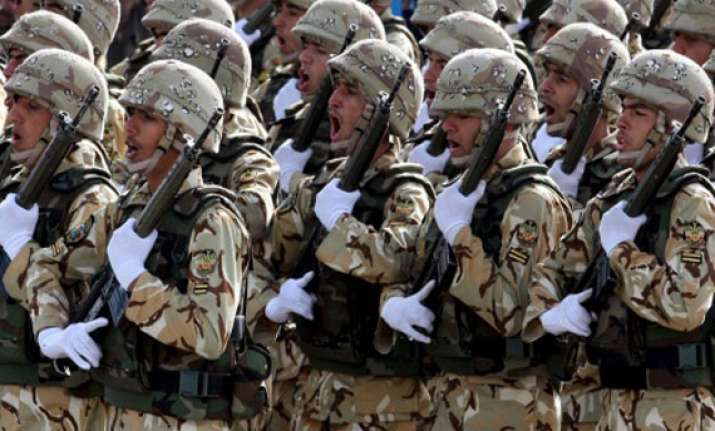 Tehran: Iranian government has warned of sending its forces into Pakistan in case Islamabad failed to act to free five Iranian border guards seized 10 days ago, BBC reported Tuesday.
The warning was issued by Iranian Interior Minister Abdolreza Rahmani-Fazli while demanding that Islamabad treat the case "strongly and seriously" and "take the necessary measures" to secure their release.
The men are thought to have been taken into Pakistan after being captured in Iran's Sistan Baluchistan region.
The Sunni militant group Jaish al-Adl has said it was behind their capture. The group has posted what it said were photographs of the guards, bound and being held in an unknown location.
A video broadcast by al-Arabiya TV Friday purportedly showed one of the men, Sgt Jamshyd Danaifard, saying they were "safe and sound". He added that Jaish al-Adl wanted the Iranian authorities to exchange 300 Sunni prisoners in Iran and its close ally Syria for the guards.
On Monday, Iranian interior minister told state TV that Iran had "asked Pakistan to deal with the issue strongly and seriously". Otherwise, he said, Pakistan must "allow Iran to maintain the security of the region deep on Afghanistan and Pakistan soil".
"We are expecting a proper and precise answer. Otherwise we do consider it our own right to intervene and create a new security sphere for our safety."
A day after the capture of the guards Feb 8, the Iranian foreign ministry had reportedly summoned Pakistan's charge d'affaires seeking Islamabad to "act firmly against the leaders and members of the terrorist group who have fled into Pakistan".