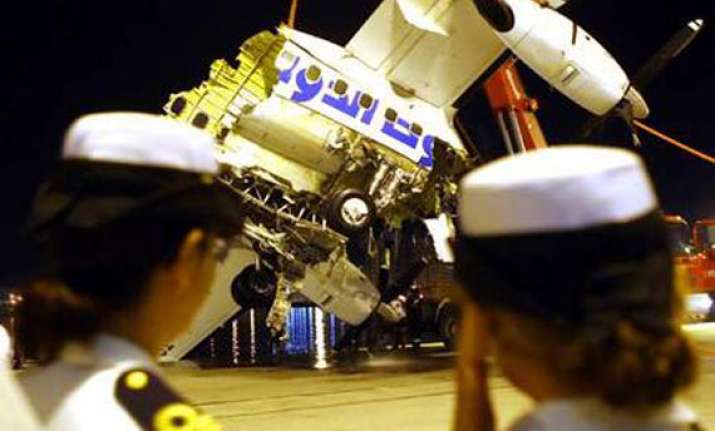 Tunis: A Libyan military rescue plane crashed Friday in Grombalia city in Tunisia killing all 11 people on board, according to Tunisian officials.
Tunisia's defence ministry spokesman Tawfiq Al Rahmouni said that, according to the last call from the plane to the control tower in Tunis-Corthage airport, a fire had broken out in the aircraft.
Grombalia is a city located in Nabeul governorate, some 60 km from Tunisia's capital Tunis.
The victims comprise six crew members of the aircraft, three patients and two doctors, Xinhua reported citing Tunisian radio Mosaique FM.
The bodies, which were charred due to the blaze caused by the crash, have been transported to the Charles Nicole hospital in Tunis.
According to initial reports, the pilot of the aircraft tried to land in a desert area to minimise the losses after the engine of the plane, a Soviet twin-propeller Antonov-26, caught fire and stopped.
Mosaique FM said the black box of the plane is being analysed to determine the cause of the accident.