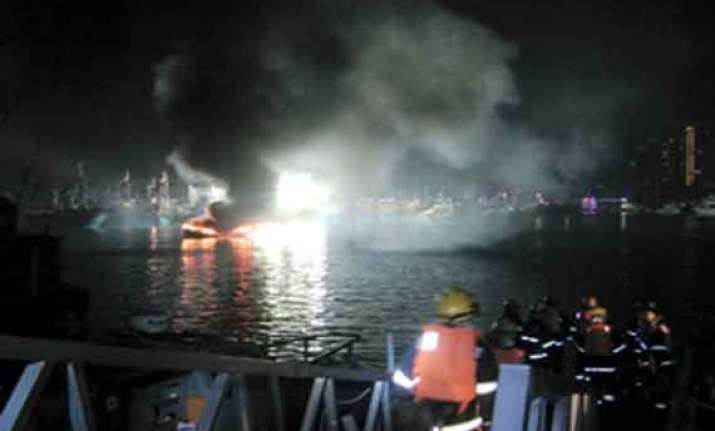 Dhaka: At least 11 people, including women and children, were killed when an overloaded country boat carrying around 70 labourers and their families caught fire and capsized in northeastern Bangladesh, officials said today. 
Rescuers have so far recovered 11 bodies and were searching for more after the boat capsized last night in Surma river in Sunamganj, 176 kilometres from here.  
Of the victims, five are children, Mohammad Shahjahan Munshi, officer-in-charge of Chhatak Police Station, said.  
Police said only one woman could be identified while the rest were charred beyond recognition.  
Witnesses said fire from a kerosene stove engulfed the boat, that was carrying the passengers back home at northern Kishorganj from a stone quarry in Sunamganj.  
They said over 40 passengers managed to swim ashore but several were still missing.
The exact number of passengers is unclear as the boat, like most in Bangladesh, did not keep a passenger log.  
The country has a history of boat disasters as a result of poor safety standards and overloading.  
In March 2012, a total of 147 people were killed when a boat sank in the Meghna river after colliding with a cargo ship.