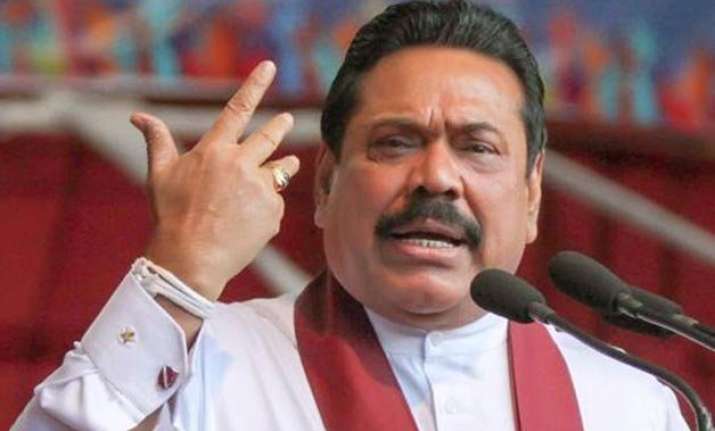 Colombo: Sri Lankans today voted in large numbers to elect a new Parliament in polls that will decide the political future of former strongman Mahinda Rajapaksa who is eyeing a dramatic comeback as prime minister months after being toppled as president by Maithripala Sirisena.
Sri Lankans queued up to elect a 225-member Parliament  and voting closed at 4 PM local time in the polls described as most peaceful in recent times by police and monitoring groups.
The election promises a close battle between the United National Party (UNP) of Prime Minister Ranil Wickremesinghe and the United People's Freedom Alliance (UPFA) of President Sirisena.
Steady polling was recorded in many districts as the polls opened.
The rivalry between Wickremesinghe and Sirisena is limited to party positions they hold as the former's support helped the latter become president in January by defeating Rajapaksa.
However, the real challenge to the UNP comes from Sinhala strongman Rajapaksa.
Rajapaksa forced himself into the UPFA reckoning to contest the parliamentary poll, an action unprecedented for a former president of the country.
Sirisena was not in favour of granting Rajapaksa a party ticket but his party allies have defied his wishes.
Accusing Rajapaksa of alienating Tamil and Muslim minorities from the Sri Lanka Freedom Party (SLFP), Sirisena had last week asked his predecessor not to create divisions in the party.
Sirisena was Rajapaksa's health minister until he came forward as the opposition unity candidate to challenge the then president last year. He then handed Rajapaksa a shock defeat in the polls.