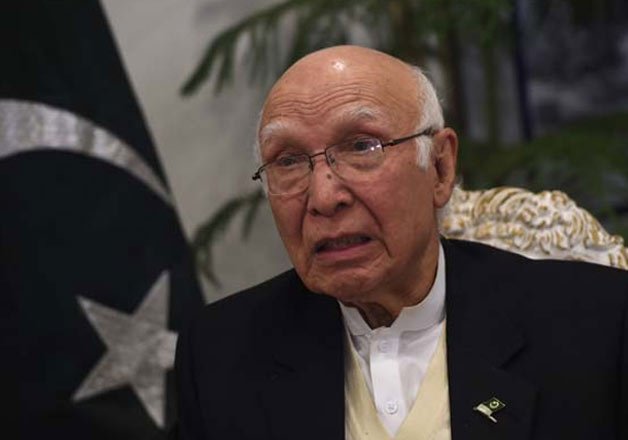 Islamabad: Pakistan Prime Minister Nawaz Sharif's Adviser on Foreign Affairs Sartaj Aziz has expressed regret on  India's objection to sale of eight F-16 Block-52 aircraft to Pakistan.
Underlining that strategic balance in South Asia is pivotal for regional peace, Aziz said that India has inked big arms deals with the United States, Russia, and other countries but it is making hue and cry over F-16 jets deal between the US and Pakistan.
He said the United States has taken a very clear stance that the jets are being provided to Pakistan to combat terrorism.
He was talking to a Pakistani News Channel.
The Pakistan Foreign Office on Sunday expressed 'surprise' at the Indian government's disappointment over the United States' decision to sell eight F-16 fighter jets to Pakistan.
A 'disappointed' India on Saturday summoned the US envoy in New Delhi, Richard Verma, to 'convey its displeasure' regarding the Obama administration's decision to notify the sale of the aircraft to Pakistan.
"Their army and arsenal stock is much larger and they are the largest importer of defence equipment," Pak's Foreign Office Spokesman Nafees Zakaria said in a statement.