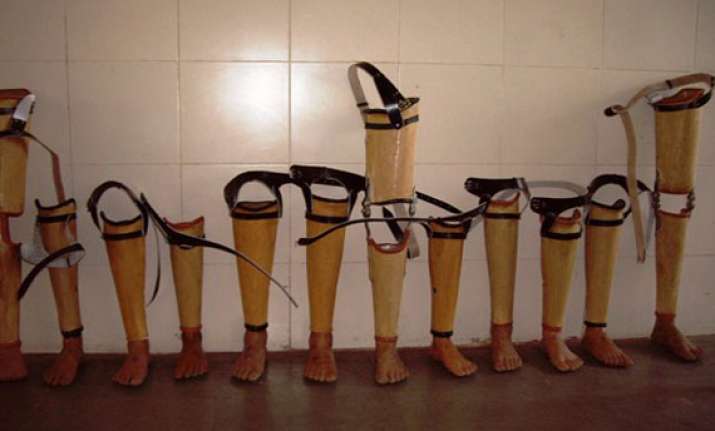 Kabul: Jaipur Foot, the maker of prothestic legs, will make artificial limbs for 1,000 disabled Afghans in coordination with the Afghan ministry for labour, social affairs, martyrs and disabled, officials said Saturday.
An agreement to the effect was inked between Minister Amina Afzali and D.R. Mehta, founder and patron-in-chief of Jaipur Foot, the minister told journalists, according to Pajhwok Afghan News.
Jaipur Foot makers has agreed to provide the limbs free of cost.
Jaipur Foot will manufacture limbs for those who have lost their legs to roadside bombings, terrorist attacks or polio disease. Afzali hoped the assistance would further consolidate relations between the two countries.
India's Ambassador Amar Sinha, said his country was committed to continued assistance to Afghanistan.
India is planning to help more disabled people in Afghanistan to produce artificial limbs themselves.
Mehta said provision of artificial limbs to disabled people would help resolve their problems.
He added his organisation had been able to provide prostheses to more than a million people across the world.