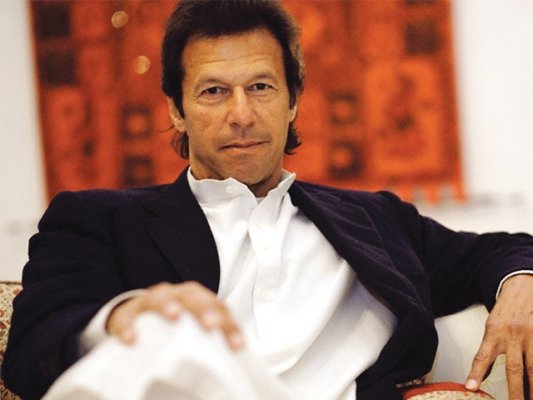 Lahore: Pakistan Tehreek-i-Insaf chief Imran Khan today again targeted Prime Minister Nawaz Sharif for his "silence" over the situation on the Indian border.
"Indian Prime Minster Narendra Modi is issuing harsh statements against Pakistan but Mian Sahib (Sharif) is still silent. I tell you the reason behind his silence. Nawaz Sharif's son is doing business with India therefore he shies away from taking on his counterpart on the border issue," Khan told a large gathering at a rally in Gujrat district, 200 kilometres from Lahore, this evening.
Khan has been holding a series of protest rallies in the country since mid-August as part of a campaign to press Sharif to resign besides demanding a thorough judicial probe into alleged rigging in the 2013 general election which his party lost.
The cricketer-turned-politician further said, "A businessman cannot be a good ruler of a country". He said Sharif would not give any anti-India statement on the border issue as he was a businessman.
Khan warned Sharif that he would continue his Islamabad sit-in till he received his resignation as prime minister.
"I will move in a tent if people stop coming or I have no resources to hold the sit-in in Islamabad. But I will not return without taking Nawaz Sharif's resignation," Khan said.