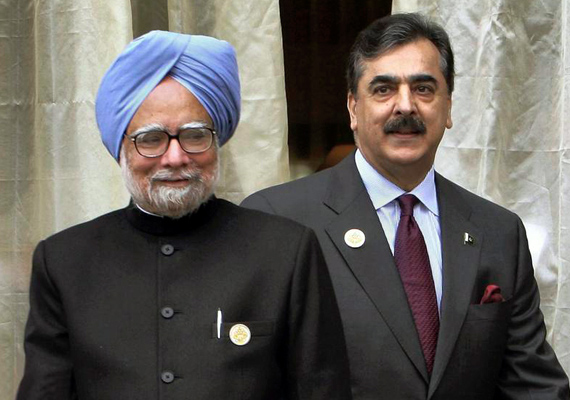 Islamabad, Mar 23: Pakistan Prime Minister Yousuf Raza Gilani is expected to meet his Indian counterpart Manmohan Singh and US President Barack Obama on the sidelines of the Nuclear Security Summit in South Korea next week, official sources said today.
"While the meeting with Obama has been finalised, Indian and Pakistani officials are in touch about arranging a meeting between Gilani and Singh," sources in the Pakistan government told PTI.
"We expect the meeting between the Indian and Pakistani Premiers to go ahead as considerable progress has been made in the peace process, especially the normalisation of trade ties.  A Pakistani judicial commission also visited India recently as part of the probe into the Mumbai attacks," a source said.  
There was no official word on the meetings.  Gilani will reach Seoul on Sunday for the two-day Nuclear Security Summit beginning on March 26.  
His meeting with Obama will take place at a time when a joint sitting of Pakistan's Parliament will resume debating new terms of engagement with the US that were proposed by the Parliamentary Committee on National Security.  
The official sources said the meeting is expected to focus on these revised terms of engagement.  
Pakistan government ordered a Parliamentary review of the ties with the US after a string of crises last year, including the killing of Osama bin Laden in Abbottabad and a cross-border NATO air strike that killed 24 Pakistani soldiers in November.