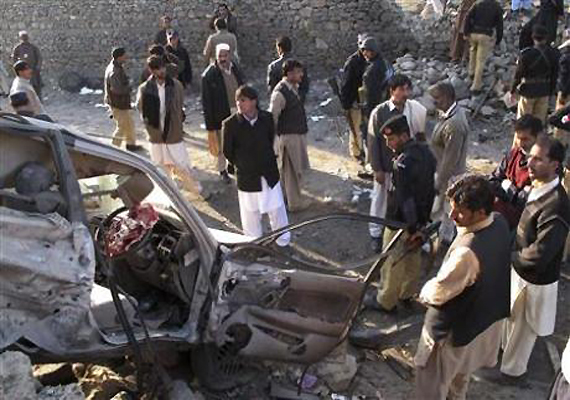 Islamabad, Oct 27: Five senior Taliban militants, including a brother and another relative of commander Mullah Nazir, were today killed in a US drone strike in the restive South Waziristan tribal region of Pakistan. 

The CIA-operated spy plane fired two missiles at a pick-up truck in Azam Warsak area of South Waziristan Agency, TV news channels quoted officials as saying.

The channels quoted officials as saying that five senior militants, including Nazir's younger brother Omar Wazir, were killed in the strike.

Another close relative of Nazir was also killed and several militants were injured in the attack. 

The missile strike was the latest in a series of such attacks that has coincided with stepped up US pressure on Pakistan to crack down on militant groups like the Haqqani network in the volatile Waziristan region to facilitate the endgame in Afghanistan.

Nazir's Taliban faction carries out cross-border attacks in Afghanistan from its bases in South Waziristan Agency.

The group finalised a peace deal with the Pakistani military in 2007 and has links with the Haqqani network.