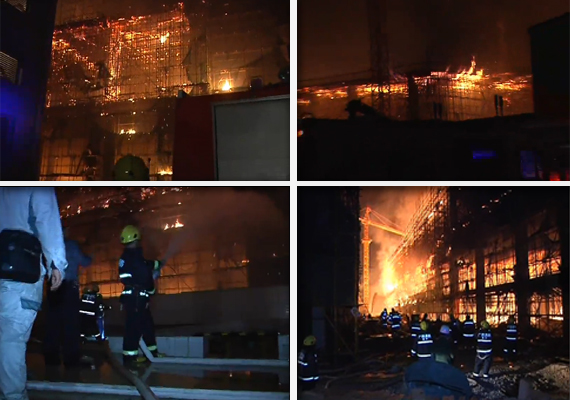 Nanning City (China), Dec 29: Firefighters fought a massive inferno at a tobacco factory in Nanning City, southern China, on Wednesday night.

According to local broadcaster CCTV, the fire broke out shortly after midnight at the China Tobacco Guangxi Industrial Company's factory.

Firefighters arrived within minutes, but the fire had already engulfed the factory because of its highly flammable frame and protective netting around its pipe tobacco processing facility which was under construction.

About half an hour after the fire broke out, two acetylene cylinders exploded, and the proximity of two large oil storage tanks were a cause for concern.

Firefighters devised a plan to tackle the blaze on all four sides, using six water cannons and a number of high pressure hoses, while protecting the oil tanks.

They managed to extinguish the fire after about two hours. No injuries were reported and the cause of the fire remains under investigation.