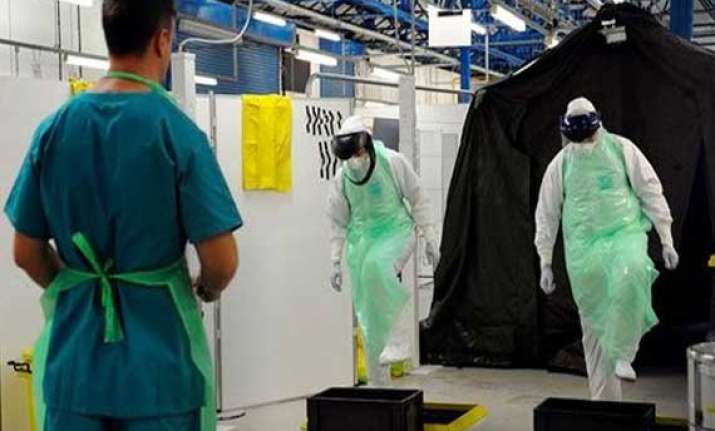 Brussels: The European Union (EU) said on Wednesday the risk of Ebola virus spreading from the Ebola patient, who arrived in Europe as a result of a planned medical evacuation, is considered low.
The EU made the remarks after the first secondary case of Ebola in Spain confirmed Oct 6 which aroused concerns about the spread of the virus across Europe, Xinhua reported.
The patient, a nurse, who took care of an Ebola patient in Liberia, had been repatriated to Spain for medical care after contracting the virus.
"This case demonstrates that bringing Ebola patients to the EU for treatment is not absolutely risk free. However, the risk of Ebola viruses spreading from a patient who arrives in the EU as result of a planned medical evacuation is considered low by the European Center for Diseases Prevention and Control," an EU statement said.