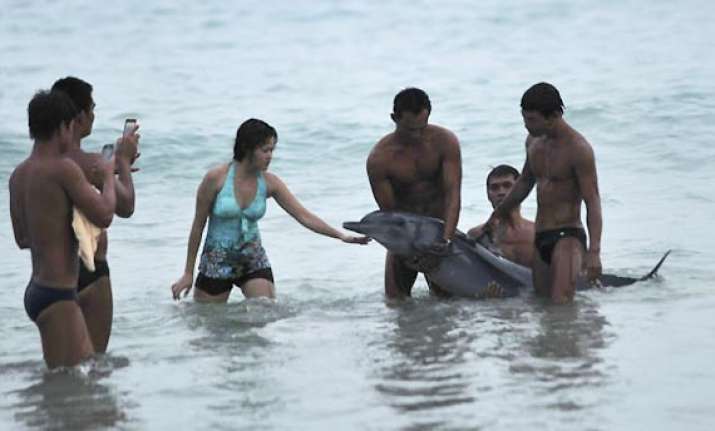 Beijing, Jun 20: A dolphin died after photo crazy Chinese tourists hoisted it out of water to pose before cameras.
The grey creature was already bleeding due to an accident when the tourists began mishandling it in southern China's Hainan province.
The grey creature suffered from "excessive bleeding" possibly because it had collided with a fishing boat before getting stranded in a ditch, the Shanghai Daily quoted an animal expert as saying.
Photographs posted on the Internet show tourists badly pushing and shoving to prepare it for taking pictures.
Upon realizing what was happening, two lifeguards rushed to disperse the crowd of tourists, while others called the oceanic bureau.