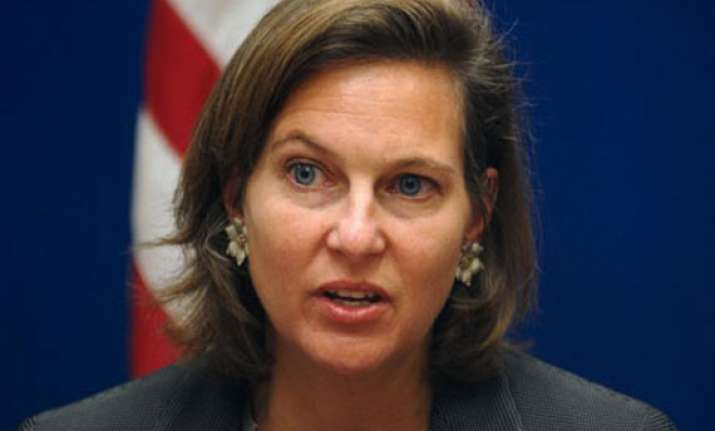 Washington, Jan 17: US yesterday said dialogue is the right way to resolve differences between India and Pakistan, in particular the ongoing tensions along the LoC.
"We favour dialogue between India and Pakistan on this issue in any and all channels that both governments consider appropriate. That's the right way to work through this," State Department spokesperson Victoria Nuland told reporters at her daily news conference.
"We were happy just in the last 24 hours to see both governments recommit to dialogue as the right way forward on this, and that's what we support," she said.
"We are concerned about the spate of violence along the line of control. We are encouraged, though, that senior levels in the Indian and Pakistani government have been talking directly about how to calm the situation and how to address the concerns," Nuland said.
A string of violations of the ceasefire along the 742-km LoC over the past 10 days have left two Indian and three Pakistani soldiers dead.
On the ongoing political developments inside Pakistan, she said it was for the country to decide and resolve.
"Fundamentally, this is an issue for Pakistanis to resolve. They've got to resolve their internal political issues in a just and transparent way. Just to say again, Pakistan has an established electoral process.
It's outlined in the constitution. That needs to be respected. We support civilian democracy in Pakistan going forward," she said.