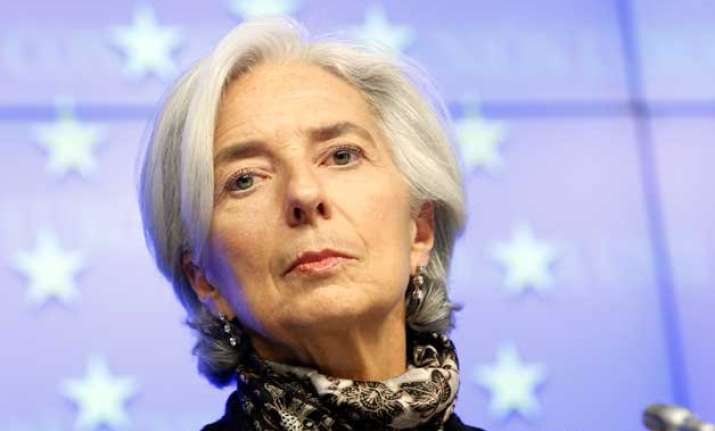 Washington: The International Monetary Fund (IMF) has apponited Christine Lagarde to serve as its leader for a second five-year term.
Lagarde, the sole candidate nominated for the post of the IMF chief, was backed by the UK, Germany, China, and her home country, France, to stay on for another five years.
She will start her second term from June 5
The IMF on Friday said in the announcement that the decision was taken by consensus among its executive board.
Following the announcement, a jubilant Lagarde said: "I am delighted to be given the opportunity to lead the IMF as managing director for a second term of five years, and I greatly appreciate the continued trust and support of the fund's executive board and our 188 member countries."
The IMF praised Lagarde's leadership during her first term. "Lagarde strengthened the fund's ability to support its members with policy advice, capacity building, and financing. She has also played a critical role in revitalising the fund's relations with its global membership, including its emerging market and developing members," Aleksei Mozhin, dean of the IMF's board, said in a statement.
The former French finance minister won praise from developing countries but criticism from Greece during first term
The 60 year old has clashed with the US Congress over its refusal to back reform and for her remarks in 2013 after the Obama administration was forced to implement spending cuts, which she considered "excessively rapid and ill-designed".
Lagarde took over as head of the IMF in 2011 following Dominique Strauss-Kahn's resignation amid scandal. She is the first woman to lead the international organisation, Xinhua news agency reported.
She has led the IMF since 2011 and proved a strong contrast to her predecessor, Dominique Strauss-Kahn, who was forced to resign after he was accused of attempted rape in a New York hotel. The allegation was later dismissed.