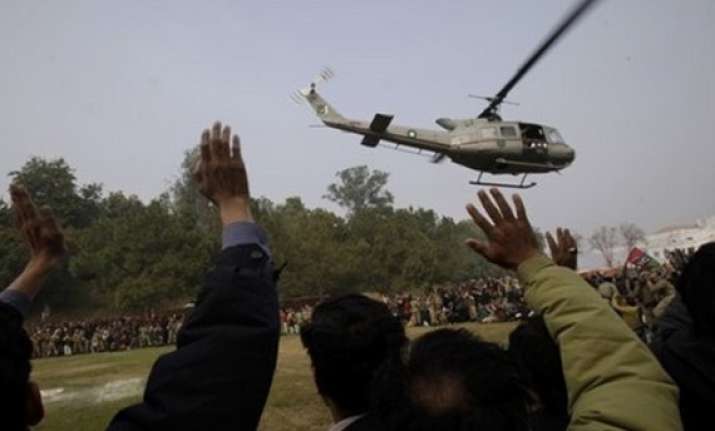 Abuja, Dec 16: A helicopter carrying Nigerian top-ranking government officials including a governor crashed on Saturday in the country's oil-rich southern delta region, with the fate of passengers not immediately known.
Governor of the country's northern state of Kaduna Patrick Yakowa, former National Security Adviser Andrew Azazi and some other persons were on-board the aircraft. 
Officials of the National Emergency Management Agency (NEMA) say search is ongoing and they could not confirm if the inmates were alive or dead. 
The chopper was conveying officials who went to a funeral ceremony for the father of a presidential aide. 
Recently a chopper flown by the governor of Taraba state, Dambaba Suntai crashed injuring him and three aides. 
Sources said the military helicopter conveying Yakowa and others was heading to the city of Port Harcourt from Bayelsa State capital, Yenagoa.