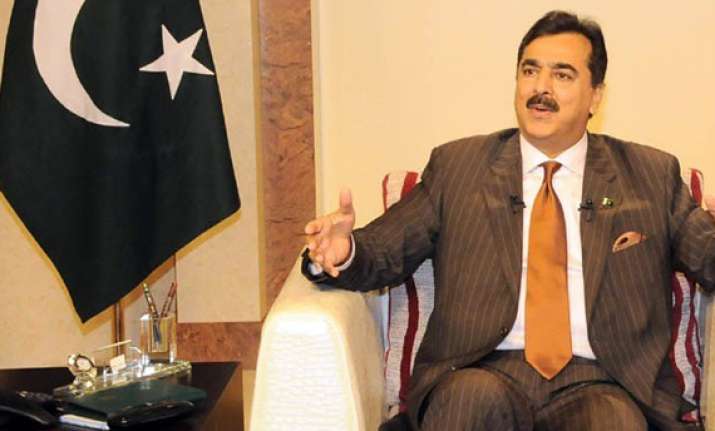 Beijing, Jan 12: While Pakistan reeled under a major political crisis set off by a controversial interview given by Pakistan Prime Minister Yousuf Raza Gilani to a Chinese state-run daily, the "scoop" was "blacked" out here. 

Mystery shrouds the report, which could perhaps be the first international scoop for the country's media. 

Gilani's much quoted interview to People's Daily Online run by the Communist Party of China, (CPC) was not seen online or in print media in China, media officials here said.

Reports from Islamabad quoted Gilani as telling People's Daily Online interview on January 9 that any official action by a government functionary without the prior approval of the government was unconstitutional and illegal.

He was questioning the legality of Chiefs of Army and ISI response to Supreme Court in connection with memo scandal without obtaining his government permission.

Gilani apparently gave the interview to a Chinese media delegation that was on a visit to Pakistan.

The foreign media and diplomats here kept a constant tab on the official media to get glimpse of Gilani's observations which was followed by sacking of the powerful Defence Secretary, which drew an angry response.

It was still a mystery that how the contents of the interview given to the Chinese media appeared in Islamabad, while they were blanked out here.

On the flip side, the controversial interview lifted the image of the Chinese media otherwise known for its dull-drab content, earning perhaps its first international "scoop", though it could not be published for its explosive content relating to China's all weather ally, Pakistan.

Significantly too the interview came around the same time Pakistan Army Chief, Gen. Ashfaq Pervez Kayani's visit to China during which he held talks with Premier Wen Jiabao and other top Chinese officials.