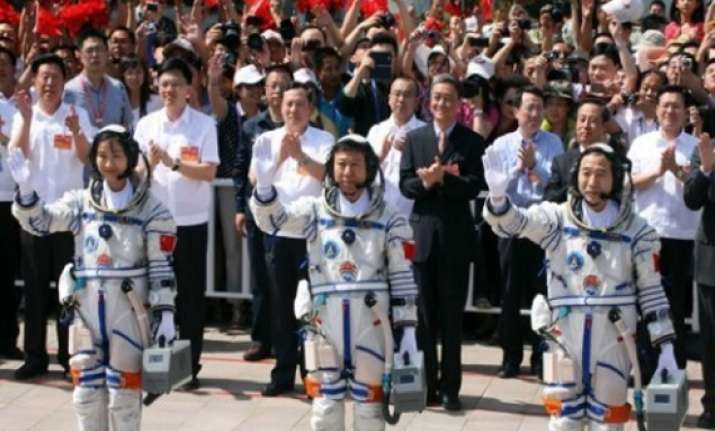 Beijing, Jun 24
: China today successfully achieved its first-ever manual docking, a great leap forward in setting up of a space lab by 2020, even as it offered to send foreign astronauts, possibly a Pakistani, into space in the future.
Achieving a key breakthrough in space technology, three Chinese astronauts including the country's first woman astronaut Liu Yang, on board the spacecraft Shenzhou-9 (Divine Grace) docked with the orbiting Tiangong-1 lab (Heavenly Palace).
It was the first experimental manual rendezvous with text book precession, an event telecast live by CCTV.  This is the first time Chinese astronauts attempted a manual docking.
Announcing the successful docking, Wu Ping, spokeswoman of China's manned space programme told media here that China will be able to train foreign astronauts with its own space technology and send them to space by Shenzhou spacecraft someday.
China has completed limited number of space missions and will continue to conduct numerous manned space technological tests, she said.
"China has undertaken active and pragmatic cooperation with Pakistan in the aerospace field," Wu said while answering a question from a Pakistani journalist, state-run Xinhua news agency reported.
"The success of the manual docking mission represents a major breakthrough. It was a precise and perfect docking," Wu said.
She said that China would like to cooperate and make exchanges with different nations around the world on the principles of mutual respect, equality and mutual benefits to push forward the further development of manned space undertakings.