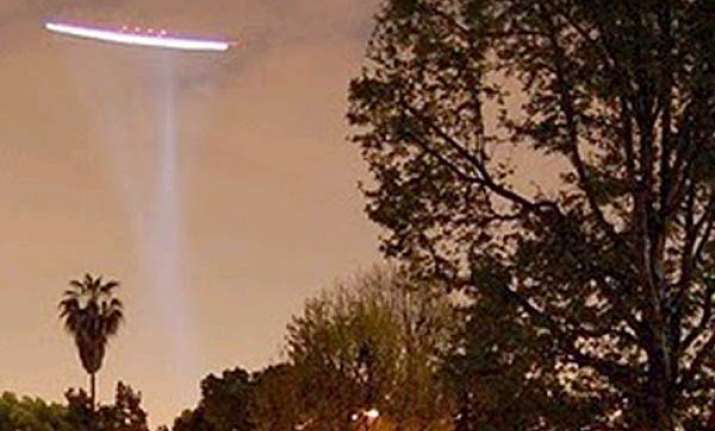 For the third time this year, a UFO (unidentified flying object) has been reported in China that temporarily shut down an airport in Baotou in Inner Mongolia last month and delayed the landing of three planes by nearly an hour, reports The Sun, London.The major airport was forced to shut down to prevent packed passenger jets crashing into a UFO.
The "flat and tubular" object hovered two miles from Bootee in Inner Mongolia, a part of China. Astonished officials say it then zoomed in to circle the airport before suddenly vanishing.
Three flights from Chinese cities Beijing and Shanghai were diverted to nearby airports. It is the THIRD mysterious UFO sighting this year to have resulted in Chinese airfields being closed, the Sun report said.
Xiaoshan, in Zhejiang province, shut for a few days in July after an "oddly-shaped, twinkling bright light" was seen nearby.Another scare was reported earlier in the summer at Hong Kong.
The latest UFO was spotted by air traffic controllers in Inner Mongolia's capital Hoot on radar screens. But they could not make radio contact with it and immediately warned Bootee. A spokeswoman said: "To guarantee security, aircraft had to land at secondary airports. Otherwise, it may have led to collision."  
Earlier, a Chinese  airport was dramatically closed after an ALIEN craft was detected by baffled air traffic controllers.They spotted the UFO on radar screens forcing bosses to ground flights and divert planes away from Xiaoshan airport in the eastern city of Hangzhou.
The mysterious object glowed on monitoring instruments late on Wednesday night and was snapped by a stunned local.Many reported seeing a comet-like fireball in the sky.The craft eventually vanished from radar screens but airport chiefs launched an immediate probe into the sighting.
A bus driver, who witnessed the strange object soaring across the sky, said: "The thing suddenly ran westwards fast, like it was escaping from something". 
Watch Video
,
One
Two
Three