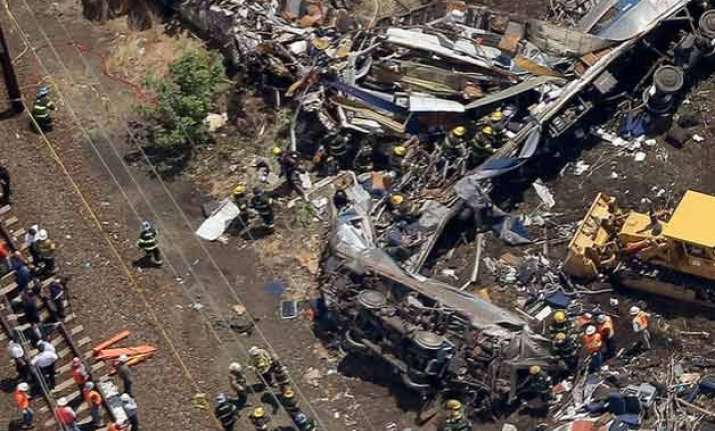 Philadelphia: The engineer in this week's deadly train derailment doesn't remember the crash, his lawyer said yesterday, complicating the investigation into why the Amtrak passenger train was going more than twice the allowed speed when it shot off a sharp curve.
With an unidentified eighth body found in the wreckage today, it was the deadliest US train accident in nearly six years. The Philadelphia mayor said all passengers and crew were now accounted for.
Questions grew about why a track technology that would have prevented the train from going over the speed limit Tuesday night had not yet been installed as planned. The 32-year-old engineer, Brandon Bostian, has so far refused to speak with police.
"He remembers coming into the curve. He remembers attempting to reduce speed and thereafter, he was knocked out," Robert Goggin told ABC. He said the last thing Bostian remembered was coming to, looking for his bag, retrieving his cellphone and calling for help.
Goggin said his client, who suffered a concussion and had 14 staples in his head, was distraught when he learned of the devastation. He said his client "cooperated fully" with police and immediately consented to a blood test and surrendered his cellphone. He believes his client's memory will likely return once the head injury subsides.
The derailment happened along the country's busiest rail corridor between Washington and Boston, where the national passenger railway carries 11.6 million passengers a year. Amtrak suspended all service until further notice along the Philadelphia-to-New York stretch, forcing thousands of people to find other ways to travel.