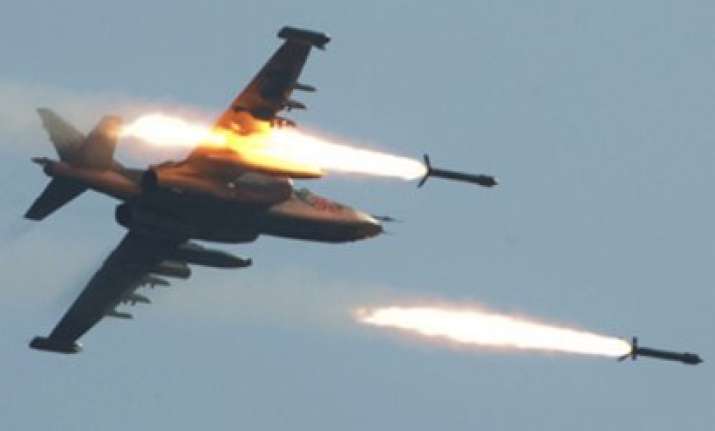 Islamabad: At least 32 suspected militants were killed and three hideouts were destroyed in air raids conducted by Pakistani army in North Waziristan, media reported on Saturday.
"During the fighting, 23 explosive laden vehicles and four ammunition dumps were also destroyed early in the morning," Dawn online reported citing the Inter Services Public Relations (ISPR).
These claims, however, could not be independently verified as journalists have limited access to the area.
Military operation Zarb-i-Azb was launched by the Pakistan Army June 15 following a brazen militant attack on Karachi's international airport.
Nearly a million people have fled the offensive in North Waziristan, which is aimed at wiping out militants from the agency, which borders Afghanistan.